it was another beautiful, sunny day here in AZ.
this is what i looked like in the pool yesterday (day 4):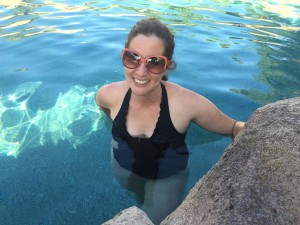 there's no reason i'm sharing it with you other than i like it and it's from dave's phone and i just saw it today for the first time.
see,
i can be random.
the oldest Munchkin caught some "solo time" this morning.
i found him in alex's bed,
reading a book.
apparently, he'd been reading a book to her earlier.
but she wasn't there when i saw him.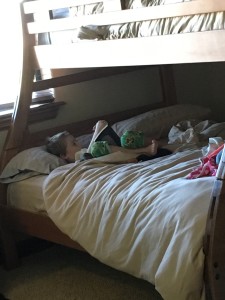 i think the cousins built a "ship" here.
they INSISTED i take a picture: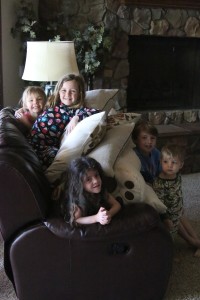 shortly after the above photo was taken,
alex wanted to re-locate Mr Pickles
(sorry, Bob, but the kids named the House Bear "Mr. Pickles")
from downstairs to upstairs.
thank goodness grandma was able to help!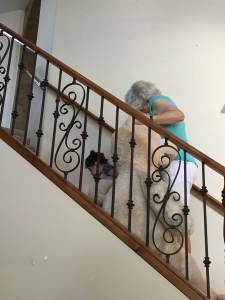 while the boys and littles stayed home,
the grown up girls went shopping in Scottsdale.
i hate to tell you this,
but the bodysuits from the 80s are BACK: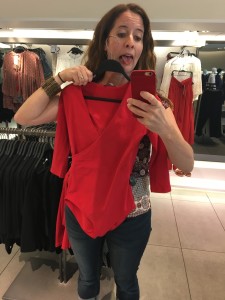 (no, i did NOT buy it.
or anything remotely similar to it.
but i DID own a few back in the 80s.)
i did, however, enjoy this for lunch: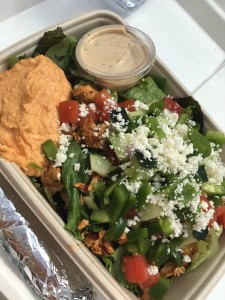 yum!
Pita Jungle for my yummy lunch win!
while we shopped and enjoyed and relaxed,
there was plenty more swimming back at the house:
and then when they were all done with the sun,
it was time for video games.
only the house game system is X-Box 360.
but all the games at the house are X-Box.
so there wasn't much "gaming" happening.
while we were gone,
my amazing husband also spent the day SMOKING a pork.
so dinner tonight was a much-anticipated event:
RIGHT before dinner,
I remembered that I was supposed to make jalapeño poppers for dinner.
Mom to the rescue for cutting the jalapeños while I mixed the "popper" part and filled the jalapeño shells.
it was all sooooo good.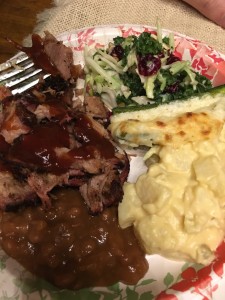 even the cousins ate well tonight!
and then there was a bedtime story from grandpa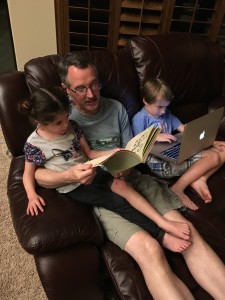 while some of us enjoyed a FASHION SHOW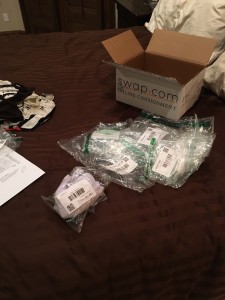 (my swap.com order arrived yesterday and i picked it up from home today!
)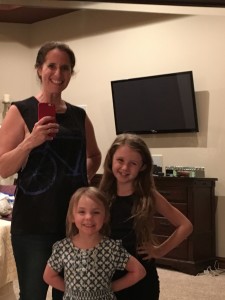 this is a tank that i said "NO" to as soon as i pulled it out of the box.
a very emphatic "NO.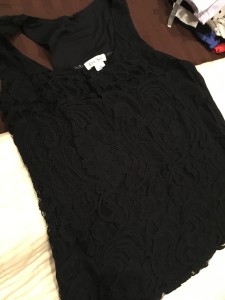 but the moment i put it on, my opinion changed.
as did the opinion of my SIL.
and even my friend Julie (who enjoyed some photos via text) agreed!
these two are my favorite: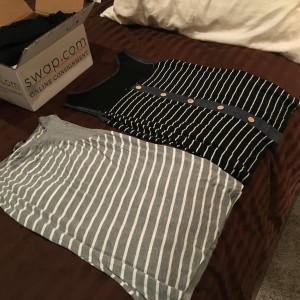 it's that button back detail on the black & white one
and it's this little detail on the gray & white one):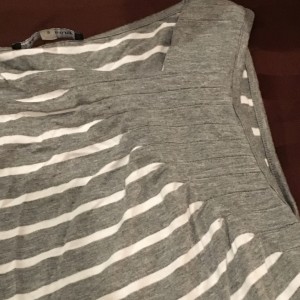 i ordered 14 tank tops, hoping to keep about 5 of them.
swap.com is something i JUST found.
it's a website, not an app.
it's all used clothing.
the prices are great.
you can get free shipping for ordering a certain amount of product (price-wise).
and they have free returns.
for any reason.
and you get your money back….
not store credit.
so far, I'm impressed.
out of the 14 tops I received,
i'm keeping 6.
and it was a unanimous decision: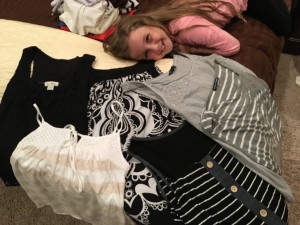 yes.
i know.
i have a problem.
black. white. gray. and stripes.
i'm addicted.
but at least i know what i like.
and i didn't keep ALL the striped tank tops i received.
did you know,
when i ordered,
the inventory for small & medium sized tank tops was over 17,000?!
seriously.
the 6 tanks I'm keeping come to $37.10 (i think that was the amount).
not too shabby!
but enough about that fashion show…..
after our fashion show was finished,
we found the boys like this:
so again,
we ate well,
we played well,
and it was another successful Family Reunion day.
up tomorrow:
HIKING IN THE DESERT.
WOO HOO!