Spring Break began on Friday at 12:01pm for D&S and at 12:31pm for A.
In an effort to make our week as crazy as we could,
we opted to repeat a fun activity from last year….
THE OSTRICH FESTIVAL!
and to make it as much fun as it was last year,
we went with the same people:
The Wood Family!
Since we were rookies last year,
we learned to get wrist bands for ALL the kiddos.
that was a HUGE HIT this year.
and to avoid buying tickets,
I got a wrist band again this year.
Dave didn't want one.
Alex thoroughly enjoyed ALL the rides she tried.
and she tried a lot.
roller coasters.
swings.
crazy rides.
tame rides.
she LOVED them.
it was super fun for me this year to be RIDING with the kiddos.
especially alex.
i didn't grow up going to carnivals or fairs or festivals.
and the few times i ever did attend one, there were LIMITED rides i could go on.
because my mom wasn't into rides.
the carousel and ferris wheel were about the extent of it.
but amazingly, i LOVE rides.
not the the kind that spin and make you nauseated.
(well, not anymore.
when i was younger…)
but what i really loved about this year was dave being BEHIND the camera..
which put me IN a lot of the photos this year.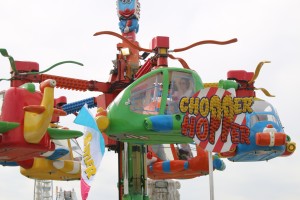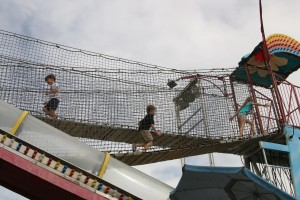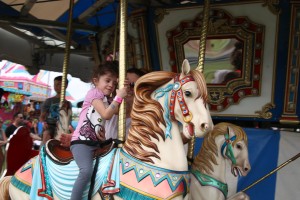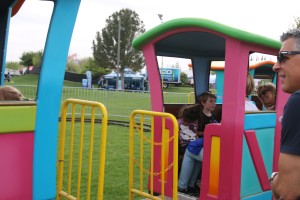 and after lots and LOTS of kiddie rides,
we wandered over to the big people rides.
and got distracted by the reptile people on the way….
this ride….
i'm so thankful i talked samantha into riding with the boys instead of with me.
it would've made me sick.
poor munchkin,
it DID make davey sick.
next year, we'll give him 1/4 to 1/2 of a motion sickness pill.
and yes, he actually got SICK….
about 30 minutes AFTER riding it.
lesson learned.
he did bounce back.
but it took a little while.
after the big kid rides (where alex was too little to enjoy anything),
we made our way back to the kiddie area for a few more rides….
before making our way back to the Ostrich Races
(yes, for real),
we stopped by the reptile booth again to see and pet a different animal: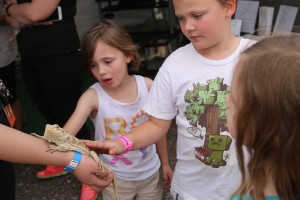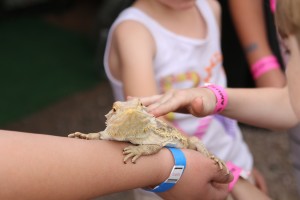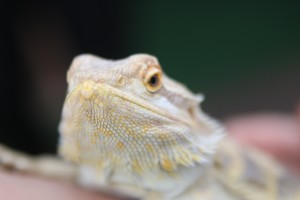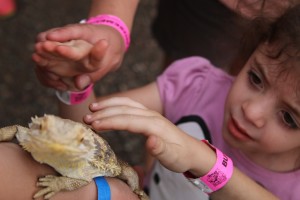 and then it was time for the OSTRICH RACES!!!
for real.
there was way too much talking this year between events.
but when the events were actually happening, it was pretty fun!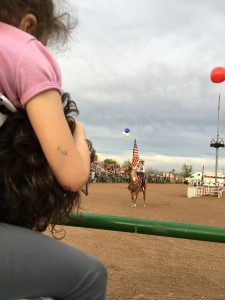 kids chasing emus: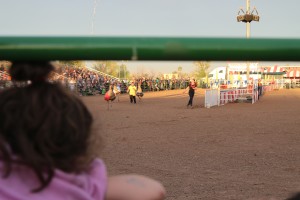 chariot races: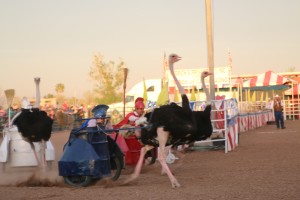 kids racing ducks: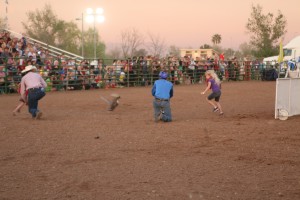 zebra races: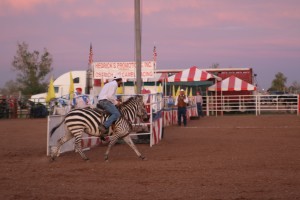 more ostrich racing…
that was CRAZY FUNNY when the ostriches decided to spin in circles in an attempt to knock off their jockey:
dromidary camel races:
and some close ups of the animals….
and then we returned to the rides
(i told you,
it was ALL ABOUT the rides this year):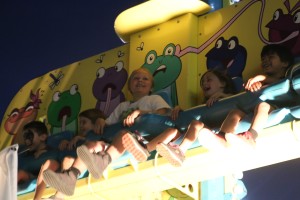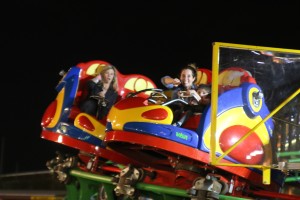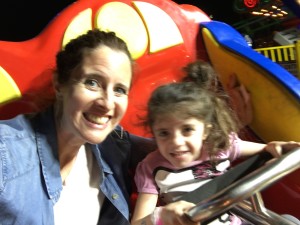 (see alex in that photo with me?
the one above?
yeah… she's crazy!
but she loved it!
she had one short moment of fear
but we pushed past it and she wanted to ride this MULTIPLE times!)
yep. we did the kid swings more than once:
like last year,
we took our own snacks to the venue.
but we didn't miss out on the good stuff.
samantha enjoyed a corn dog for dinner.
the rest of us (dave included) shared a turkey leg for dinner.
we (minus dave) scarfed down a funnel cake.
and before we left,
we bought a large bag of COTTON CANDY to enjoy on the way home.
well, we enjoyed about half of the bag that day.
we're still working our way through the rest of it.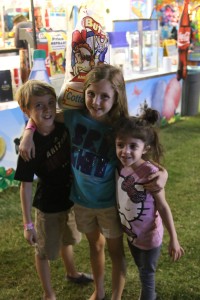 i think a wonderful tradition is well underway.
we look forward to this event next year…
with The Woods!