so even though i have ALL KINDS OF ALONE TIME these days
(what with ALL THREE Munchkins in school each day),
i've continued in my old form of slacking on blog posts.
so here are a bunch of RANDOM photos from the month of august.
if you follow me on instagram or Facebook, you've probably seen them all.
so feel free to skip the rest of this blog post.
but if you're family or a dear friend,
read on….
and i'll try to entertain you.
(or feel free to skip my commentary and just smile at the faces of my Munchkins)!
as you know, the beginning of the month of august marked BACK TO SCHOOL for us.
davey found one of these waiting for him when he "met" his teacher: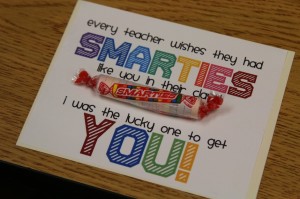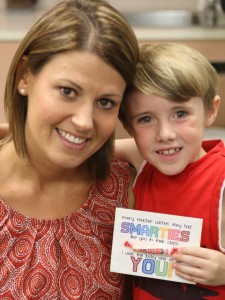 yep. that's her.
isn't she adorable?
i'm SO EXCITED he has Mrs. Linnen this year.
(she taught Kindergarten the year Davey was in K but she wasn't his teacher.
then she took a year off for her family.
and then she came back but as a 3rd grade teacher.
and now we have her!)
she's sweet and loving and fun.
but she's also tough and really puts an emphasis on STUDENT RESPONSIBILITY.
my "forgetful" child will hopefully learn a lot this year!
samantha was eager to find THIS outside of her classroom: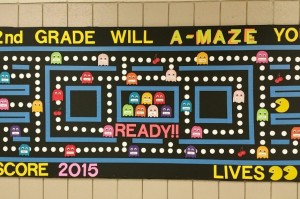 she's the pink ghost in the upper right corner.
SO. FUN!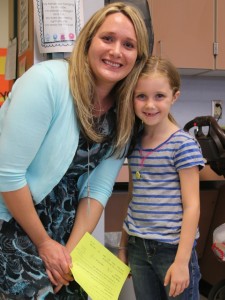 you might recognize this amazing teacher.
Mrs. Hagemeister.
davey had her last year.
she's the first teacher LUCKY enough to get to teach TWO of my Munchkins.
she's also a loving, fun, energetic teacher who is more than willing to think and work outside of the box if that's what will help one child learn.
and she has an amazing smile.
i'm ELATED to have her again this year!
(an added bonus is she's a "down the street" neighbor for us.)
after visiting those two classrooms,
we headed home and drove to ALEX's new school.
she loved meeting her teacher: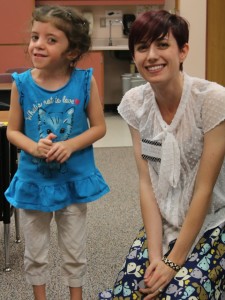 Mrs. Burns was THRILLED to meet Alex.
see,
for the past few years,
Mrs. Burns has been teaching this CD (Communication Delay) Skillz class -
to ALL BOYS.
seriously.
BOYS ONLY.
and THIS year, she has my sweet, lovable, huggable, entertaining Alex.
who is very much a girl.
and she has two other girls in the class, too.
so this should be a fun year for Mrs. Burns.
it's her first year in awhile with girls.
it's her first year with Kindergarteners.
(alex's class includes Kindergarteners and 3rd graders).
i'm excited to see how much alex learns this year!
the night before school started,
alex wanted to play a game.
her game.
which means her Super Why game.
it's a really "boring" game but she loves it.
and it's actually really good for her.
though some of it is too easy (matching upper & lower case letters),
and some of it is too hard (rhyming words).
she really loves it, though.
and she asks EVERYONE to play it with her.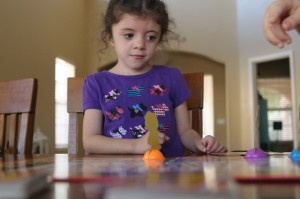 i spent the month of august selling Otter Pops after school.
it was a PTSO thing.
we want to take the money we earned to revamp the Teacher's Lounge.
it's a pretty dreary place.
just very blah.
and sterile.
a gallon or two of paint will go a looooooong way!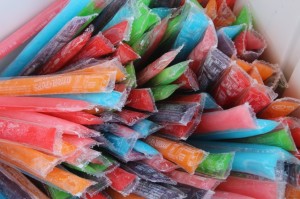 it still makes me smile: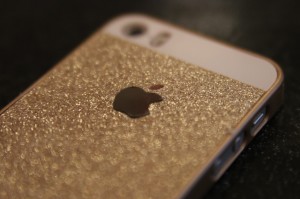 this kid finally likes this shirt: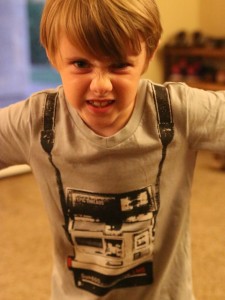 it's one nana found at macy's.
it's one of my favorites.
of all time.
ever.

the littlest munchkin is getting rather independent.
about once every two weeks she'll pull up a stool or chair to do something in the kitchen.
one night, it was to put away the left overs from dinner.
this night, it was to "wash" a dish.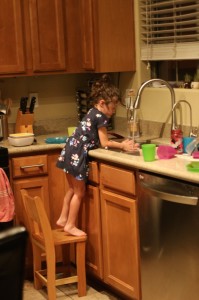 on the second day that the Munchkins were back in school,
i had a grown-up play date with my dear friend, Casey.
see, her two kiddos are ALSO in school this year.
all day.
every day.
so we have all kinds of "FREE" time.
on that first thursday,
we enjoyed some pedicure pampering: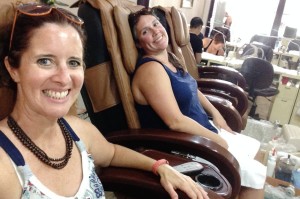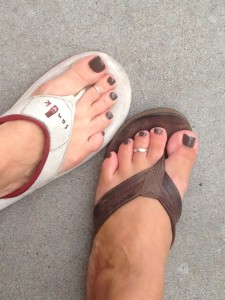 and yes, we DID get matching polish!
as i was walking through the laundry room one day,
i noticed i might have a sunglasses problem: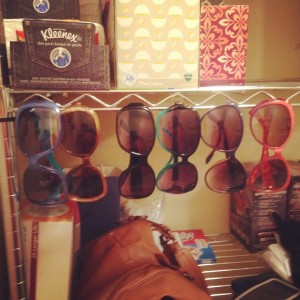 but then i remembered that i live in arizona.
and there's no such thing as "too many sunnies."
****in the past week,
i discovered that those black glasses (3rd from the left) were broken.
and not fixable.
sigh.
i guess that means it's time to go buy another pair!
without even knowing how much i LOVE photos,
alex's teacher sent me this one day: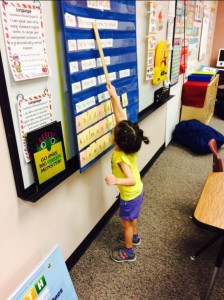 that's my big girl working hard in class!
the month of august was also a VERY big deal for our church.
we've been attending this church almost since we moved to arizona 3.5 years ago.
and we've (the  church body) been renting space from a Christian high school.
until late last year when we bought a building.
and then we had to do renovations.
and we finally moved into our new building.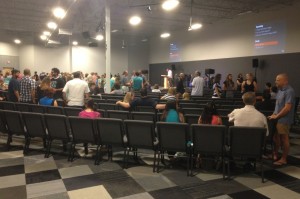 it's pretty spectacular.
i may have finally worn a "new-to-me" dress that i bought MONTHS ago on a site called "thred up." i wasn't sure about it but i waited too long to return it.
and now i love it.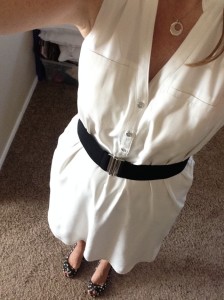 and after church that day, we enjoyed tacos at a yummy taco joint near the church.
and the girls both wore my sunnies (the now broken black ones) and wanted me to take their picture.
stunning.
both of them.
back-to-school ALSO meant that BETSY came HOME!
after spending ALL SUMMER back up in Bellingham,
she was home and ready for some girl time.
i LOVE, LOVE, LOVE these ladies.
they are my core group.
my friends i turn to when i need anything.
my friends who will be there for me THROUGH anything.
we share the same faith.
our husbands work together.
we understand and enjoy one another.
these evenings where we eat and talk and catch up and share….
they feed my soul.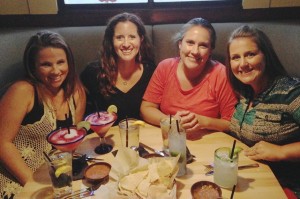 love you so much, Jenni, Casey, and Betsy!
i love helping in the Munchkins' classes.
this was a fun find on a bulletin board one day: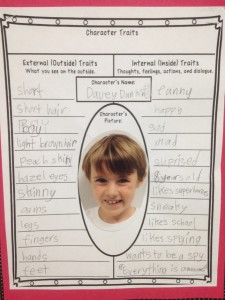 some day,
i MAY admit that i'm "older."
but i'm not ready to do that yet.
i still want to be "the cool mom."
and sometimes i'm running late to get to school for various things.
but we only live 1/4 of a mile from the school, so i feel lazy driving.
so some days, i grab dave's scooter and push my way to school.
it's faster than walking.
and not as "lazy" as driving.
and some days,
when i'm scooting HOME from school,
i slip.
and i skin my knee.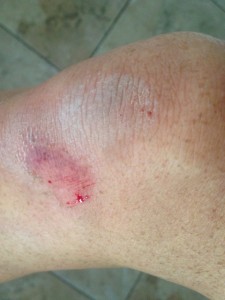 and it hurts like the dickens for a few days.
and i get a nasty scab.
and i hope it won't turn into a scar.
i like to play word games with friends.
Words with Friends is like scrabble.
and i play a wide variety of people.
but this screen shot from a game in progress has nothing to do with the words on the board.
it has nothing to do with the score.
it has nothing to do with who i was playing.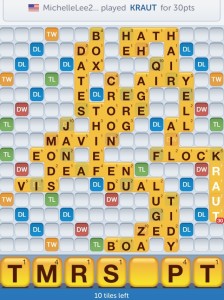 if you know me well, you know that my maiden name was Sarapata.
and that means that my NAME was TAMARA SARAPATA.
which means my first and last names combined had SEVEN As.
and they were EVERY other LETTER.
for real.
look at it.
T A M A R A S A R A P A T A
seriously.
apparently,
a nurse at the hospital pointed it out to my mom when i was about 3 days old.
she hadn't realized it.
but she stuck with it.
when i was living on my own and had my own car and was paying my own bills,
i got a personalized license plate
(they were WAAAAAAAAAY cheaper in PA than in WA).
my plate read: TMR SRPT
my name without the vowels.
seriously.
pretty cool.
(that plate is actually hanging up in our garage now).
but if you look at the letters i had available in the game above,
you'll see that i had my name (minus the vowels) IF you use the BLANK tile as an "R."
and that was a much longer story than i had intended.
you're welcome.


i never tire of sleeping Munchkins: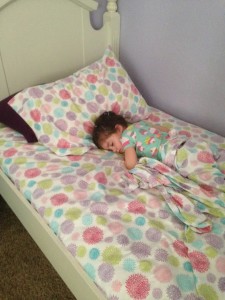 about a week or two after the pedicure date with Casey,
we spent another thursday (with Betsy) wandering around IKEA.
i was so excited to find this affordable beauty: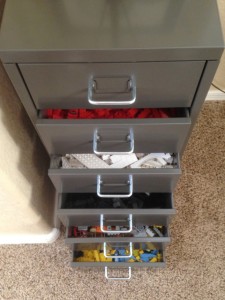 it was almost exactly what i wanted to store some Lego bricks DOWNSTAIRS.
it was (mostly) easy to assemble despite the poor instructions.
the Munchkins really like have regular sized Lego bricks downstairs now.
i like that they're not all over my living room!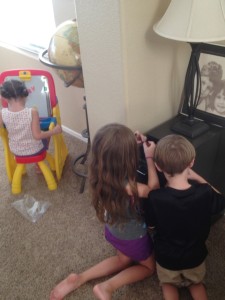 this little one wanted her fingernails painted: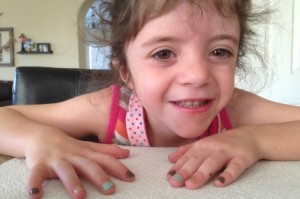 and she had picked off the nail polish within two hours of this cute photo.
i love getting notes like this from alex's teacher:
i love that other people can't help but laugh at some of her antics.
but to know that the teacher is as thrilled as you are about little things like this: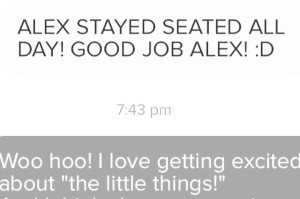 well, that tells me that we have the right teacher this year!
one morning,
while our kiddos were all at school,
maryann and i got together to chat about project life.
and projects.
and life.
and children.
and everything else.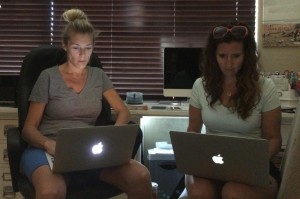 this photo was totally staged.
yet i still love it.
and i love her.
thank you, maryann, for a wonderful morning.
for many of you, august means good summer weather.
perhaps it starts to cool off a bit.
perhaps the humidity slows down.
perhaps it's hot but not gross.
here in the east valley of phoenix,
we get GROSS weather in august.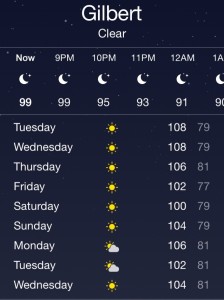 like really gross.
i love it.
but i also hate it.
we'll have these kinds of temps for a solid month.
or two.
and by late august,
we're all D-O-N-E with it.
this year was no exception.
on one of my Munchkin-free mornings,
I went to Walmart to do part of our weekly grocery shopping.
but i found a $1 clearance rack in the baby section and i got distracted.
and then i found a few more $1 clearance racks in that section.
and in the end, i narrowed down my purchases to these (all for alex):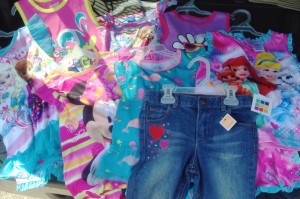 that would be 2 nightgowns, 5 pairs of pjs, and 1 pair of bermuda shorts.
for EIGHT DOLLARS.
total.
not each.
TOTAL.
SCORE!
i'm a sucker for a good deal.
i finally made some progress on school paperwork organizing.
i got these file boxes for the Munchkins.
and i ordered hanging files on amazon.
and i put all their school paperwork in here.
one file per school year.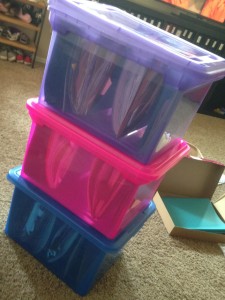 at some point, i'll add their names on the boxes (using vinyl).
i also have to go back and add an INFO sheet at the front of each file folder.
the info sheet will include:
- a photo of them (or, if i have one, a photo of them with their teacher)
- the name of their teacher
- the grade
- the name / location of the school
- and as we move forward, i'll have each kiddo write their name on that page
so i still have quite a bit more work to do, but the project has begun.
and i'm happy with it thus far.
i love, love, LOVE to organize and purge and tidy and ORGANIZE.
so i finally tackled the upstairs linens/game closet.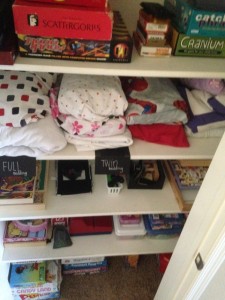 ahhhh.
so much better.
notice how i labeled the linens shelf – FULL or TWIN sheet sets.
and the sheets sets are folded and stored INSIDE their matching pillow cases.
pinterest has some genius ideas!
i braved the VERY HOT temperature in the garage one day.
i moved, shifted, sorted, and moved more things.
and i finally cleared some MORE space there by the door.
and leading TO the door.
ahhhh.
no one needs to feel claustrophobic anymore.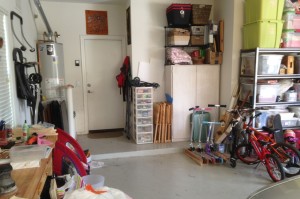 on my THIRD Munchkin-free Thursday of the school year,
i enjoyed ANOTHER adventure with Casey and Betsy.
this adventure included an unplanned shopping trip to the local outlet mall.
i found this "striped-but-not-striped" shirt at Old Navy: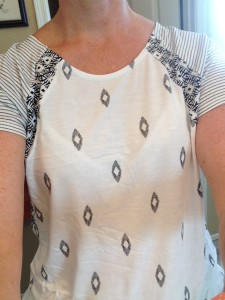 and the girls talked me into these AWESOME chucks: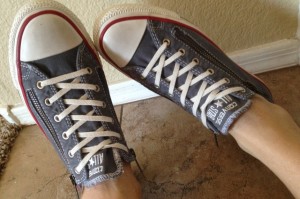 (what you can't see too well in this photo is that there's a zipper on EACH SIDE of the laces.
so you can ZIP the shoes on and off.
but for real…. ZIPPERS?!
i didn't take much "convincing.")
and finally, three weeks into the school year,
we were able to get an updated MOM SQUAD photo.
these moms are also my besties here.
we LIVE LIFE together.
day in and day out.
we're there to help take kids TO school.
and bring them home FROM school.
and to mother them when we're IN school.
and to watch them AFTER school.
or BEFORE school.
we're shoulders to cry on.
and shoulders to lean on.
and we're encouragers,
and commiserators,
and understand-er-ers (yes, i made up that word),
and jokers,
and we're so much more.
we're friends.
in and out.
up and down.
left and right.
back and forth.
it's what we do.
it's who we are.
and i love them so much.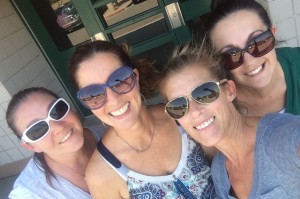 so to Geneva, MaryAnn, and Katie -
THANK YOU.
thank you for being my peeps.
thank you for being my friends.
thank you for being HERE.
all day long.
every day.
all the time.
i couldn't walk this road of parenting without you.
thanks to Katie, who is an avid blogger,
i decided to stop reminding my Munchkins WHAT to do before school each morning.
i made them each a chore chart.
and these aren't really chores.
these are simply "what you do to be ready & presentable for school" but for some reason,
i called them "chores."
maybe i'll reprint them with a title change.
but until then,
here's what we have: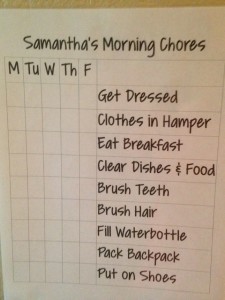 if each of these items is completed BEFORE the timer on the stove buzzes,
that child will earn a gem for their gem jar.
motivation is a good thing.
this girl will be such a good little mommy….
i caught her taking the left over diapers and pull ups
(the ones i "reserved" for emergency purposes for friends)
and using them on her dolls.
and stuffed animals.
or stuffed make believe characters.
this is Muno, the one-eyed red "thing" from Yo Gabba Gabba.
notice that she's changing his diaper….
COMPLETE WITH WIPES!!!
(i watched her pull out a clean wipe to wipe Muno's bottom).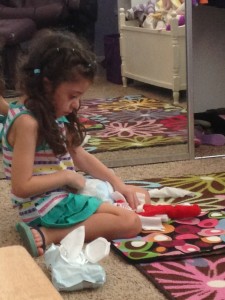 fun PIN memories for me in a package from my mom: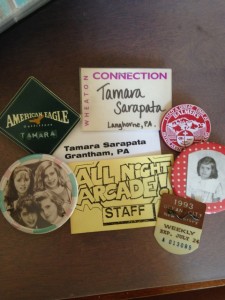 after months (perhaps years) of searching for the PERFECT throw pillows for our couches,
i finally found some FABRIC i love.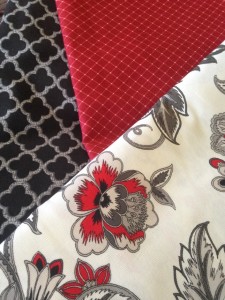 love.
in a random walmart, of all places.
yes.
i'm serious.
dave isn't a fan of throw pillows,
so he's not eager for me to load up our couches with fun mixtures of these fabrics,
but i'm getting "itchy" to make the pillows.
maybe this week…..

tam's treasure box received a custom order this month: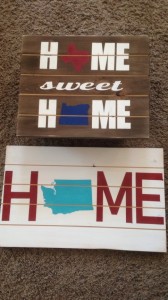 aren't they fun?!
and then i decided to get creative with bleach.
remember my new chucks above?
i had to be talked "into" them b/c i already own grey chucks.
so i convinced myself that my already-existing chucks should have white polka dots.
sounds great, doesn't it?
but i wanted to BLEACH them.
but not ruin them.
so i found a pair of grey chucks for $5 on a local FB garage sale group.
and i set to work.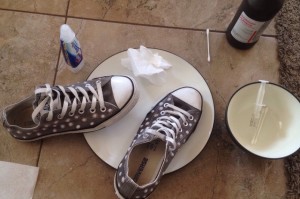 these polka dots are smaller than i wanted.
and it turns out bleach isn't the right medium for what i want.
so i'm glad i didn't "ruin" my existing chucks.
now to work up the nerve to paint them.
maybe i need to find a new practice pair?!
but since the bleach was out and working,
i decided to try something else i discovered while searching for bleaching techniques/tutorials on pinterest….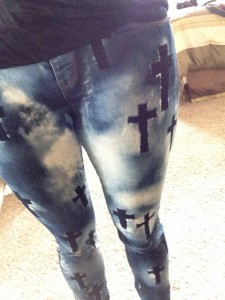 um.
yeah.
i made those.
the bleach is a little (LOT) heavy in the inner thighs,
so that's not cool,
but the rest of these jeans?
SO ME.
i may even have to go back to forever 21 for an $8 pair of jeans to make these but "better."
i used scotch tape and washi tape to make the crosses.
and they worked as a "mask" to protect the jeans from the bleach.
i LOVE the look.
and i'm REALLY excited for it to cool off so i can wear them.
(remember the above photo that showed you triple digits?!)
i tried a lot of new recipes this month.
THIS one for pork chops was pretty good: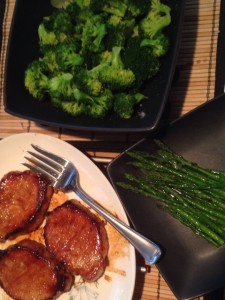 near the end of the month,
we (as a family) attended the FIRST birthday of this sweet little one: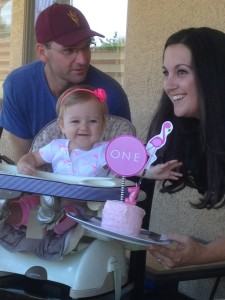 thanks for inviting us to your water and flamingo themed birthday party, Sarah!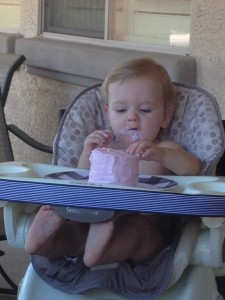 after Sarah's party,
but before Shilah's party (also on the same day),
the kids continued to use their invention….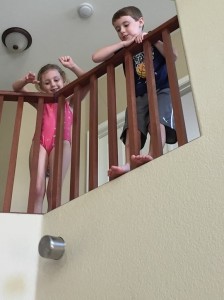 "the carrydowninator"
basically, it's a toy pot that has string running through the holes left over after the handles were "broken" off the pot. and they lower it from the loft to the main floor of the house.
and they don't have to carry those things on the stairs.
but as you can see,
it's a pretty small pot.
so it takes a lot of pulling and bumping and dropping to get things up and down.
but i applaud them for their creativity.
i only wish they would've called it the "carryupinator" so they would use it to take things BACK UPSTAIRS!!!!!
while the other two invented things,
the littlest Munchkin decided to show us that she's ridiculously smart.
but i learned about it the same time everyone else on Facebook did,
since Dave shared it there first!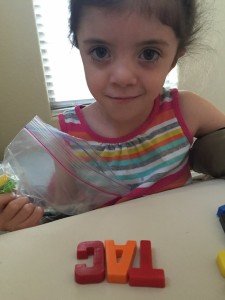 she almost spelled the word CAT by herself!!!