back in march,
when our spring break overlapped with some friends from a neighboring school district,
we kept very, VERY busy with fun activities.
we finished our FUN week with a VERY entertaining event.
the ostrich festival.
yes.
you read that correctly.
the OSTRICH festival.
as in that weird looking bird that can't fly.
from the Chandler Chamber of Commerce website:
"The popular Ostrich Festival is part of Chandler's recent history, but it is based on Chandler's colorful early history of ostrich ranching, which included raising these unusual creatures for their stylish and expensive plumes."
anyway….
i've been wanting to go to this Ostrich Festival for years.
and this year was FINALLY the year.
and to make it even better,
we went with some of our best friends.
the Woods.
you know, Mr. Jared, Mrs. Casey, Caleb, and Grace.
and then, for many, many unknown reasons, i didn't blog about it.
what's that all about anyway?
but tonight, as i pulled up a list of photo collages i need to make,
this one topped the list.
and i decided it was time to address the photo situation.
and tonight, i managed to narrow down the photos to 167.
i started with over 200.
and that was after "purging" back in march when i took the photos.
by the time i make a collage, i'll be down to 20-40 photos.
(40 photos would be two collages).
but i thought you might enjoy seeing ALL 167 photos.
yes, i'm serious.
see, the OSTRICH FESTIVAL is much like a state or county fair.
we didn't see a ton of the fair, to be honest.
we mostly stayed in the area of the KIDDIE rides.
and then,
OF COURSE,
we made it to the venue for the Ostrich Races.
yes.
RACES.
with OSTRICHES.
and people RIDING the ostriches.
i'm not even kidding.
so, in no particular order,
though hopefully they're pretty much by time,
i introduce you to the OSTRICH FESTIVAL,
a yearly event in Chandler, Arizona!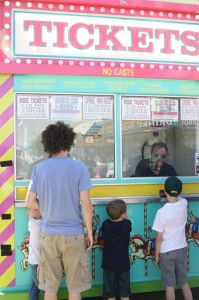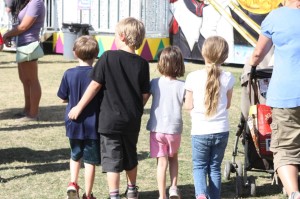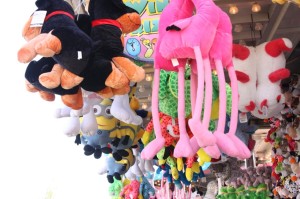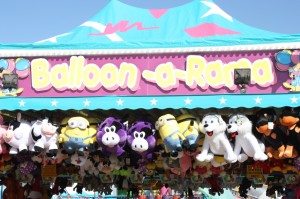 i believe Mr. Jared laid down the gauntlet on this one:
and never one to be outdone by her kiddos,
i had to get involved in this, too!
how fun to bump into our neighbors and dear friends at the races!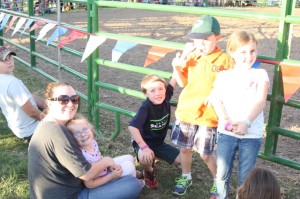 not to be outdone by the ostriches,
some poor donkeys had to get involved, too: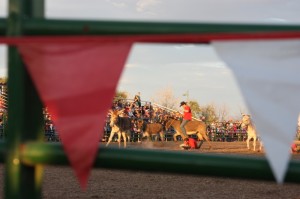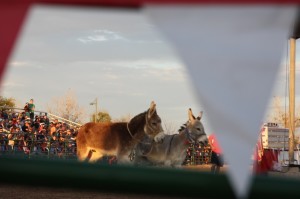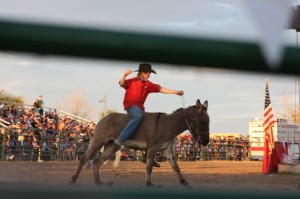 whew.
that was fun.
time to head back to the kiddie rides.
except that Dave found some MORE entertainment on the way:
(that would be dave….
and then me….
jumping off a VERY HIGH platform onto a giant inflatable pillow.)
time for the BIG carousel:
time for some of the big kids and Mrs. Casey to ride the swings: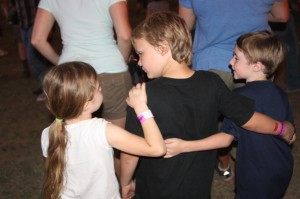 and then it was late.
and pretty dark.
and lots of people were just ARRIVING.
but it was time for us to call it a day.
after one more ride.
each.
(and in case you're wondering,
we did eat PLENTY of junk food.
i just didn't photograph it.
any of it.
see, Dave is gluten intolerant.
and Jared is allergic to the world.
well, not really.
but he's allergic to quite a bit.
so eating at the Ostrich Festival was not HIGH on EITHER guy's list.
good thing the moms were there.
we made sure the kiddos got to enjoy funnel cakes,
cotton candy,
snow cones,
lemonade,
soda,
(LOTS OF WATER – it was HOT and SUNBURNS happened!),
and i can't remember what else.
that's what happens when you blog about something 6 months after the event.