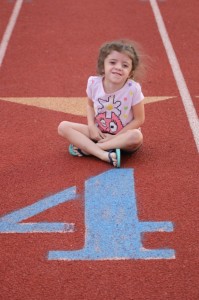 last night,
before putting the munchkins to bed,
we all worked with alex to try to "teach" her that her birthday
(which she's knows is in july)
would be TOMORROW
(which is now today).
then i tried to repeatedly ask her
"how old will you be tomorrow?"
and she got it.
she picked up on the concept that TOMORROW
(now today)
would be her birthday.
and that she would be FIVE YEARS OLD!
and without ANY prompting,
she said,
"and then six.
and then seven.
and then eight.
and then nine…"
you get the idea.
my baby girl is FIVE today
and she's already talking about getting even OLDER!
(i actually cried.
proof:
alex said,
"your eyes are watering.")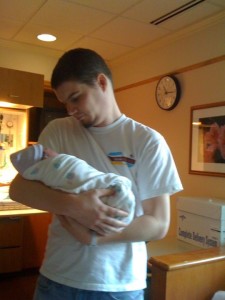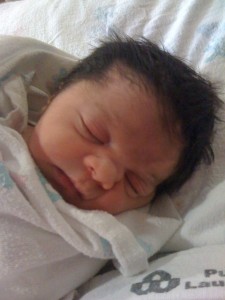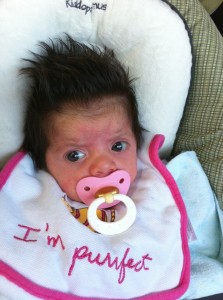 but as a mom,
how could my eyes NOT be watering?
this little girl has kept us on our toes since i was 24 weeks pregnant.
that's when the doctors were stumped.
they didn't know how she was alive.
they didn't know if she would "make it."
they offered to "help us" terminate the pregnancy.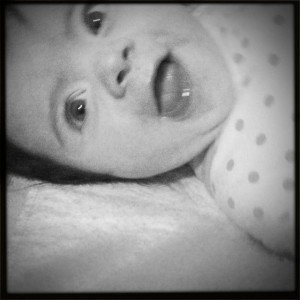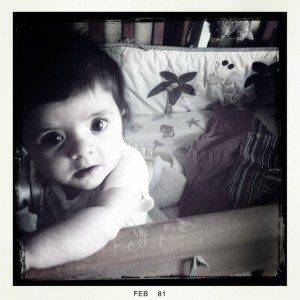 and then 15 weeks later,
she was born healthy.
happy.
sweet as can be.
and with a full head of dark hair
(which explains all the heart burn i had!)!
we let them test the blood from the cord AFTER she was born.
the results came back: nothing.
NOTHING was wrong.
whatever they "normally" test for in an amnio
(or after birth with the cord)
was fine.
she was deemed "perfectly healthy."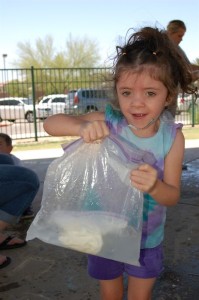 this girl LOVES people.
she LOVES to cuddle and snuggle.
she LOVES hugs.
especially big squishy ones.
and one of my nicknames for her is "Squishy."
she loves stuffed animals and baby dolls.
she loves really babies, too.
she loves ice cream, yogurt, chocolate milk, and cheese
(she WAS born in a dairy town!).
she loves music and will sing her ABCs until it drives a person crazy!
she also sings Jesus Loves Me, God is Powerful (from a recent VBS), and several songs from pre school.
she LOVES school.
she LOVES her teachers and aides and therapists.
she LOVES her friends.
she loves to JUMP – all. the. time.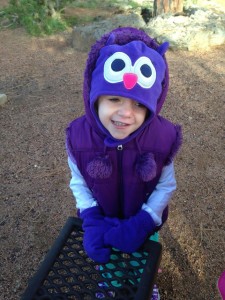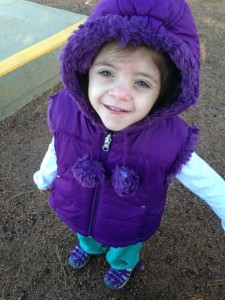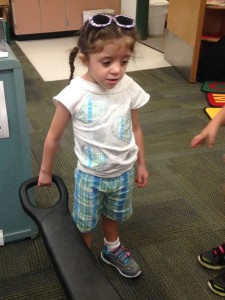 she embraces life with an energy i don't understand.
she was a late walker (22 months).
she was a late talker (took her until after age 3 to start saying phrases).
she gave up naps at age 2.
she loves to clap and encourage people.
she is quite empathetic.
she really cares about people – especially when they get hurt.


she LOVES water.
and dirt.
and mud.
and sand.
and rocks.
she really doesn't mind getting messy.
or dirty.
but she's also girly.
she loves necklaces.
and dressing up.
and wearing big sister's high heels.
and playing "mommy.
she LOVES buttons and zippers.
if you let her sit on your lap and button & unbutton your shirt, she'll be your best friend.
for life.
i guarantee it.
she ADORES her family.
siblings.
parents.
aunties.
uncles.
cousins.
grandparents.
nana.
cousins.
extended family.
(that list is in NO particular order!)
she loves to make silly faces.
and funny faces.
and she loves when you do it WITH her.
she clearly makes her wants known.
she likes to pretend she's still a baby.
she often says, "i too wittle," or "i too small," or "i skeered" when she doesn't want to do something.
she LOVES to play with people's hair.
she hates to get her hair done.
she LOVES candy and you can use that to bribe her almost all the time.
she loves recently was obsessed with the Leap Frog movies, but is now obsessed with the TV show Super Why and all of the movies with the Minions.
it's impossible to read her too many books.
she loves to sit on your lap and turn the pages.
sometimes she'll even let you read the entire page.
her favorite books are the Pete the Cat series.
the originals, that is – New Shoes and Four Groovy Buttons.
(she can recite them almost word for word!)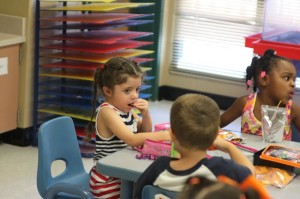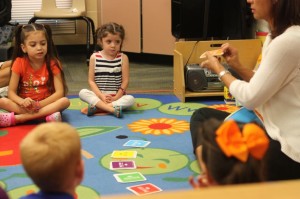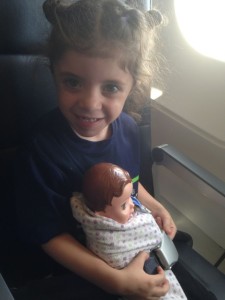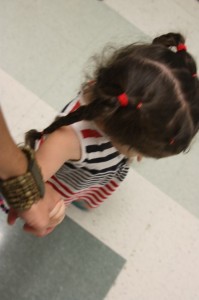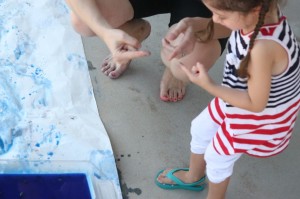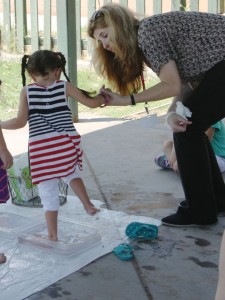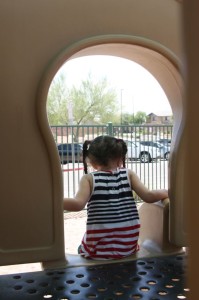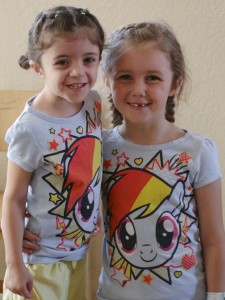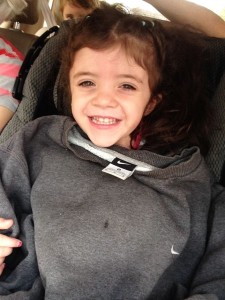 she loves applesauce pouches and fruit snacks.
her sandwich of choice is PB&J (creamy PB and strawberry jelly).
fishy crackers are always a winner,
though she also likes the penguin cheese crackers from walmart.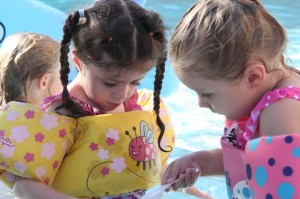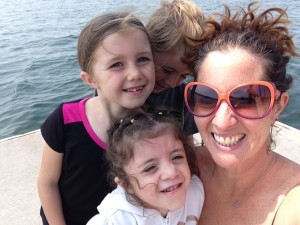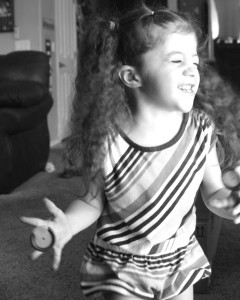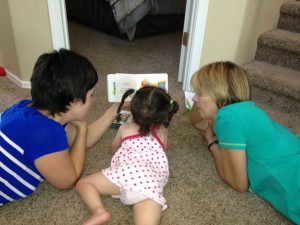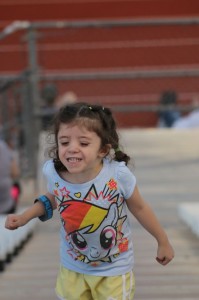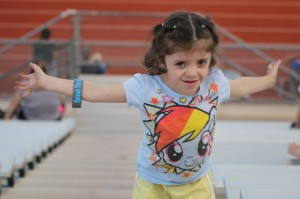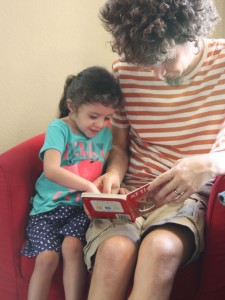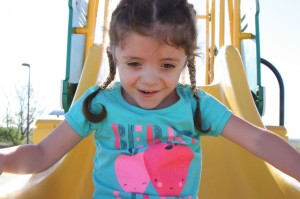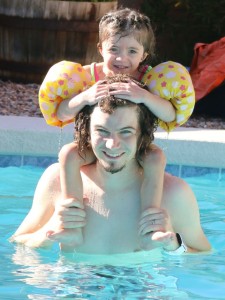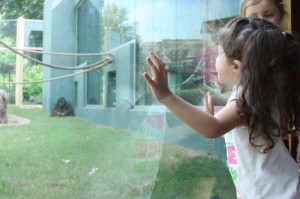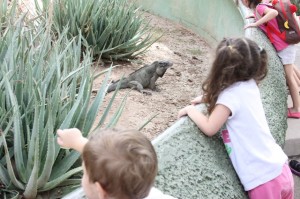 she LOVES animals and always asks to go to the zoo.
if we see a dog while we're out and about, she wants to pet it.
after, of course, she acts scared of it.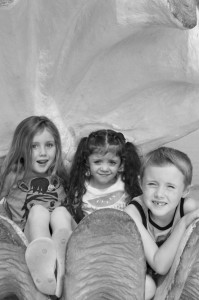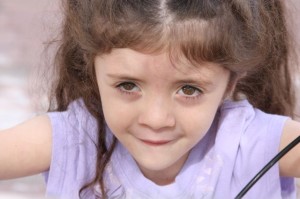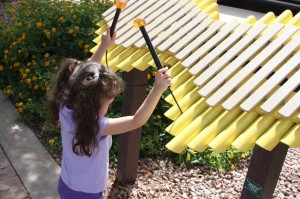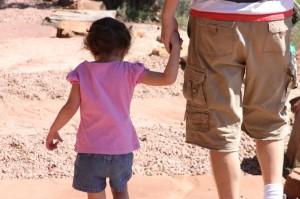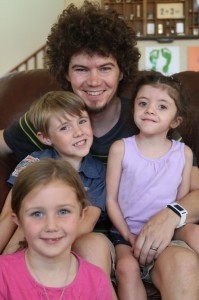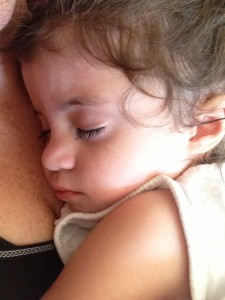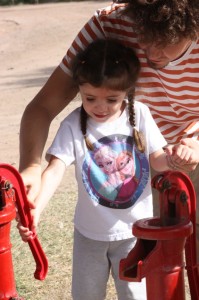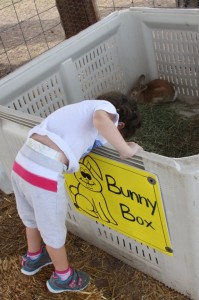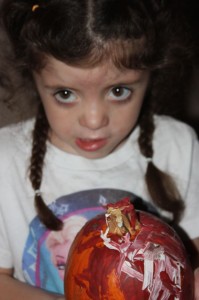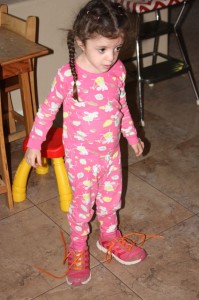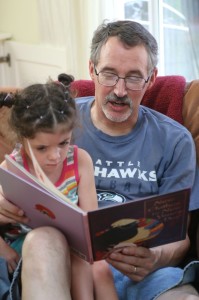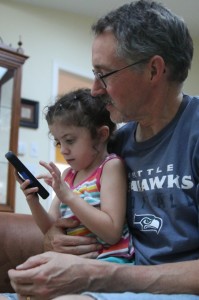 she is the child who is most likely to wander off.
to get into things around the house she shouldn't.
to make the biggest messes that only a mommy or daddy can clean.
she's always along for the ride.
she hangs out at basketball practice, games, and camp.
she hangs out at soccer practice, camp, and games.
she hangs out at t-ball and baseball practice and games.
she finds ways to amuse herself.
and to bug the grown ups.
and to wander off.
and to be found again.
and to have fun in ways only little girls can.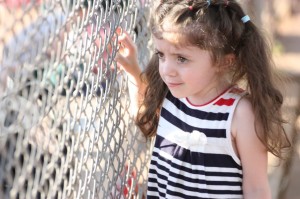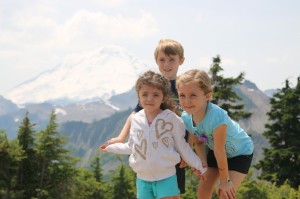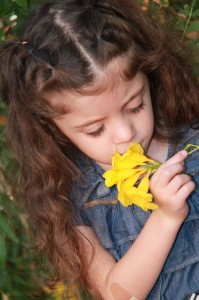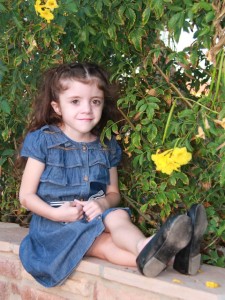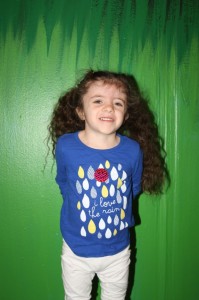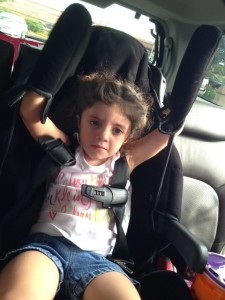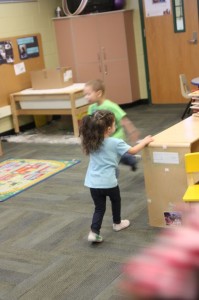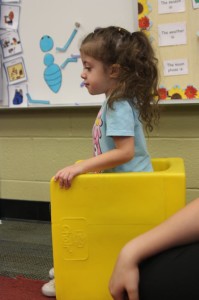 she still falls asleep in weird places and positions when she's tired.
in many ways, i hope that never changes.
she's most likely, however, to fall asleep during the day only in the car.
and she still sleeps great at night.
she picks out her own clothes each morning
(i have matched outfits hanging together in her closet).
she's fully potty trained (since December) with almost no accidents.
some of her sensory issues seem to be fading.
loud noises still scare her.
especially when they're REALLY loud or REALLY close.
the fire alarm at school scares her.
unless she's a little further away from the bell.
a train whistle can scare the living daylights out of her.
or can cause her to just plug her ears.
it all depends on her mood.
her environment.
her level of sleepiness.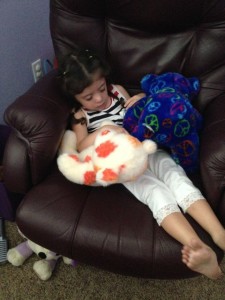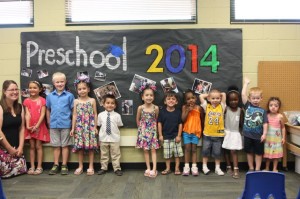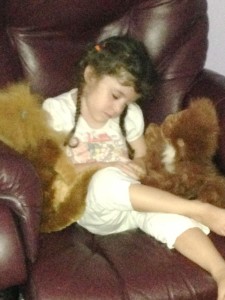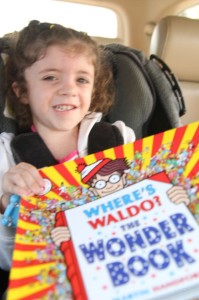 in just 3.5 weeks, she starts full time KINDERGARTEN.
she's approximately 38 pounds.
she wears a 4T or 5T shirt.
but 3T bottoms (or 4Ts with the waist band pulled super tight).
she's wearing size 8 shoes.
(she has itty bitty feet).
she's approximately 38″ tall.
my dear, sweet alex,
may God continue to grow you in His way.
in His time.
and filled with His love.
may you grow to love Him more.
daddy and mommy are SO excited to see what you learn this next year!
you are the BEST addition to our family.
you make us ALL smile.
you give us ALL hugs.
your love is unconditional.
your smile brightens every room.
we are SO thankful that you are in our family!
HAPPY BIRTHDAY,
Littlest Munchkin!