nana left for home earlier this week.
well, two days ago (wednesday).
and i realized i didn't get all these photos posted on the blog.
so here we go….
so i missed some days in-between days 3&7.
um…
yeah…
well…
 it is what it is,
so here we go with more POOL pictures from day 7!
it's a little far away (i can crop it) but i managed to capture nana with a real smile.
one that moves up into her eyes and lights up her face.
yep.
she does it ALL the time around her grandchildren.
just not in front of the camera.
ever.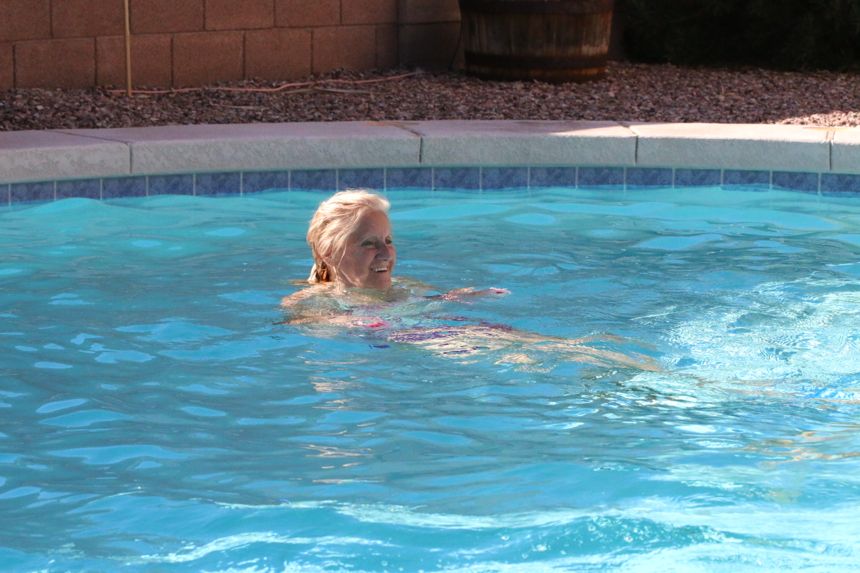 someone's big sister was able to convince her to jump into the pool.
repeatedly.
but only while holding big sister's hand.
still, that's a MAJOR accomplishment for the littlest munchkin!
see!!!
she LOVED it!
there was also some fun with the pool noodles.
finally.
i bought those things before pool season was really underway.
and they've barely been touched.
i actually decided not to buy any next year.
hmmmm.
now i have to rethink that plan!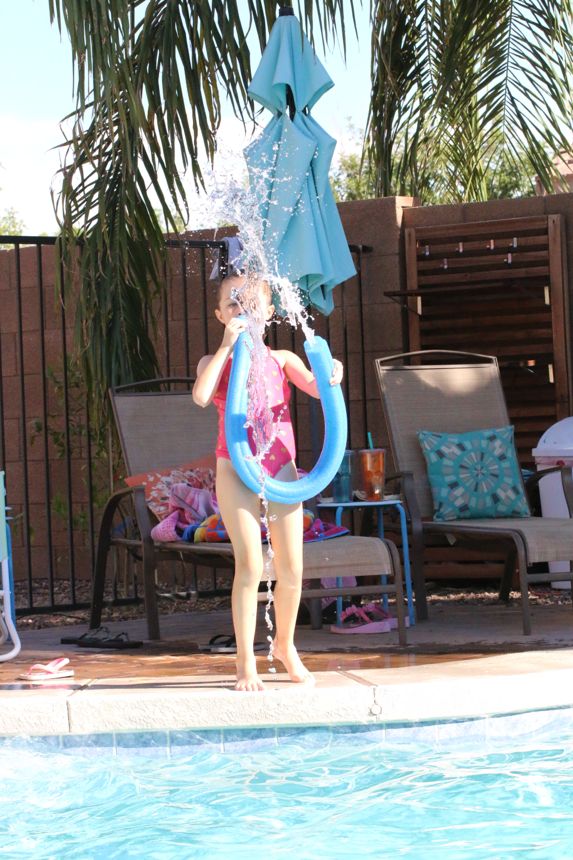 and then nana spent a LOT of time throwing balls to davey.
and later to samantha, too.
nana's aim isn't always "on,"
but there were some great twisting/stretching feats of catching attempted!
AND there were plenty of "dead on" throws, too.
the littlest munchkin wanted to get back IN the pool without her floatie.
that's usually a giant NO-NO.
but if there's an adult in the pool who will be RIGHT THERE,
then she gets her way.
but mostly to practice some swimming and water safety techniques.
or to get love from nana.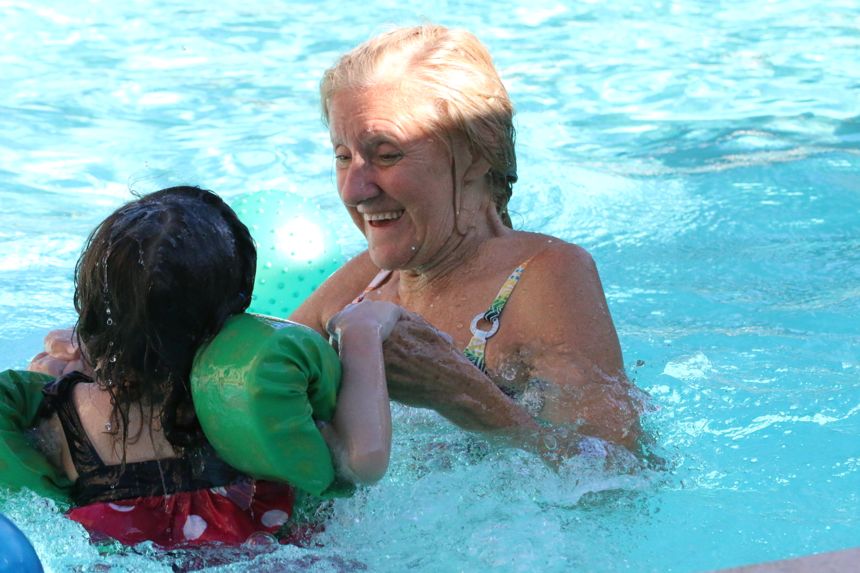 (pure delight!
it's not often one manages to snap a photo of nana smiling.
truly, genuinely, smiling!
this one is a keeper, for sure!)
and i love this: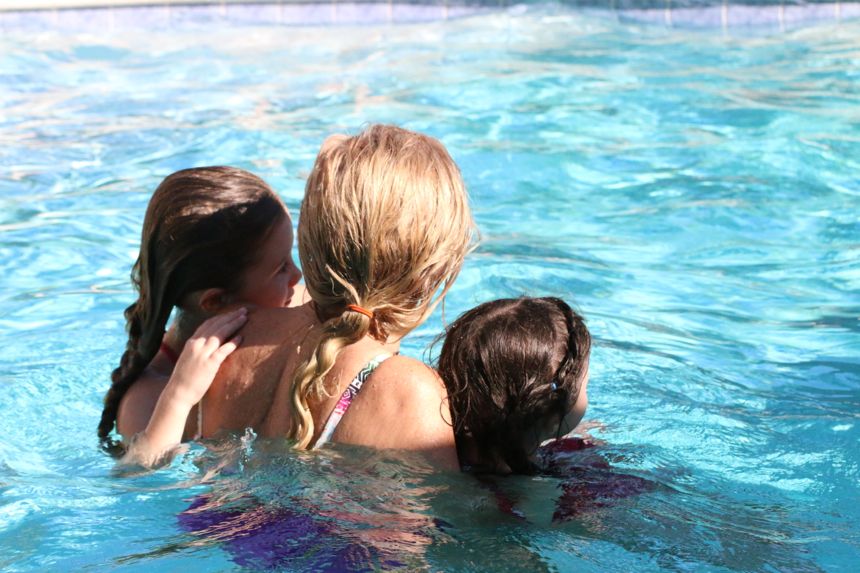 but there's something about this one that i love even more.
i think it's samantha's head snuggled on nana's shoulder: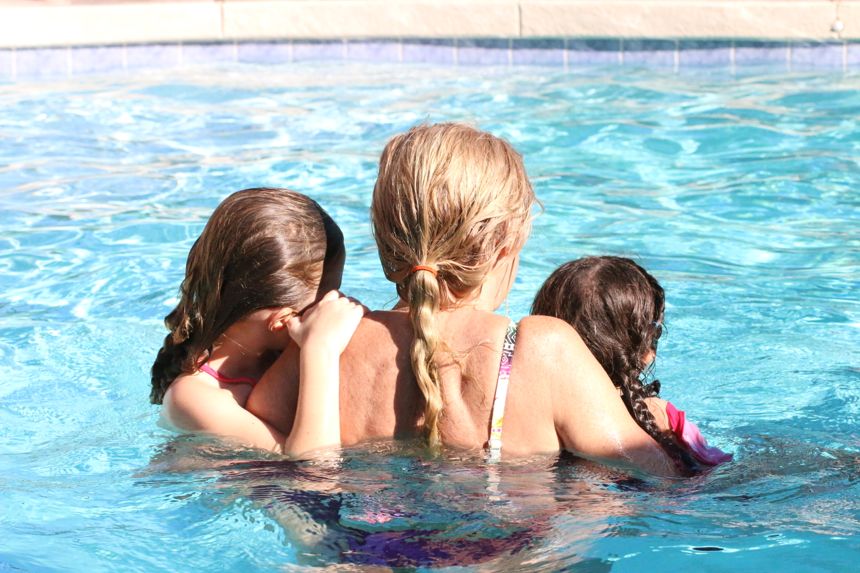 oh!
swim safety practice!
floating on her back: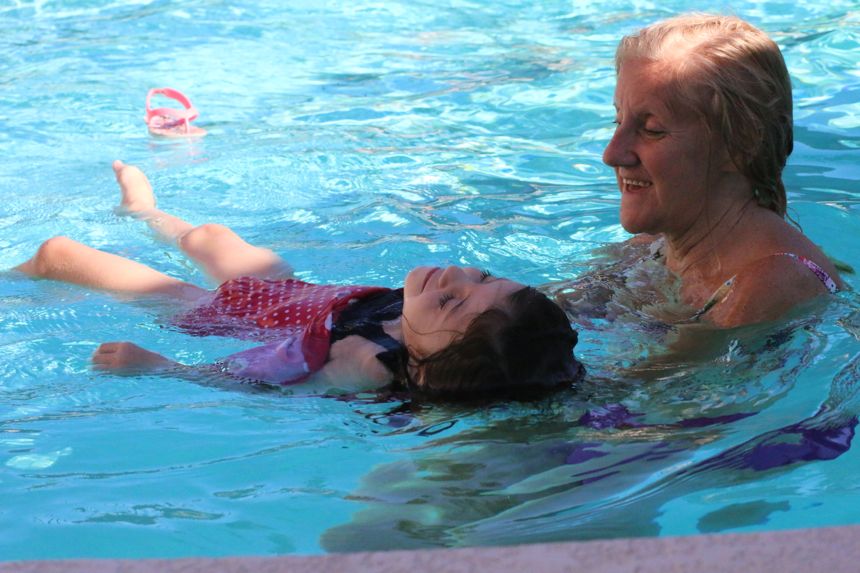 i LOVE that these goggles are SO LARGE on her face!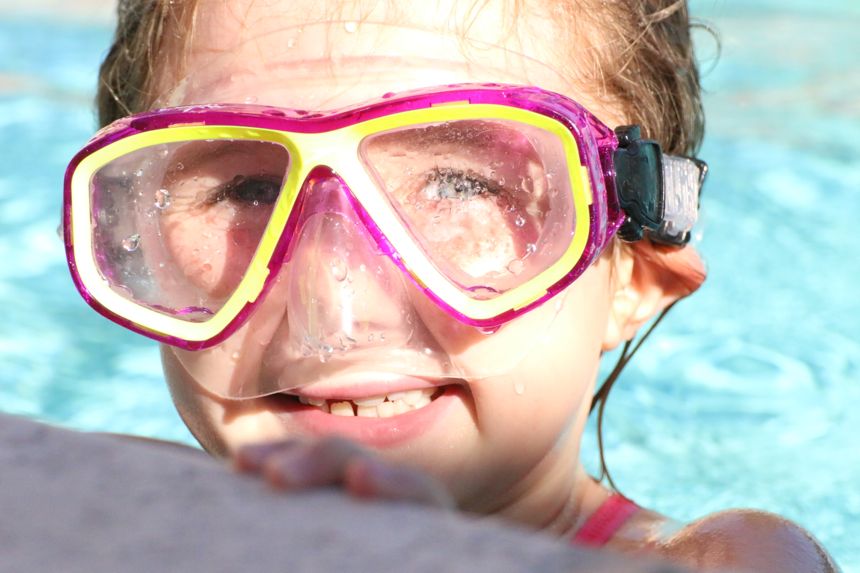 this munchkin has been ALL ABOUT sports in the water this summer.
basketball.
throwing the football.
catching other balls while jumping in.
he's ALWAYS moving.
well, ALMOST always.
there ARE times when he momentarily turns to the camera and flashes me a huge smile: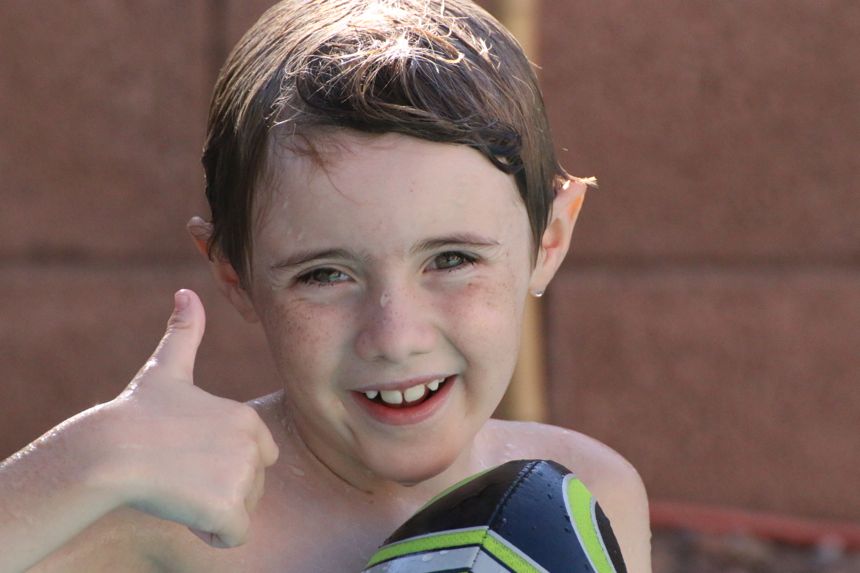 another surprising event this day…
the little munchkin was VOLUNTARILY putting her ENTIRE face in the water.
i've been trying to get her to do this for weeks.
months.
years.
and it was always a NO GO.
even just a few days before these photos.
but this day?
yeah.
she rocked it!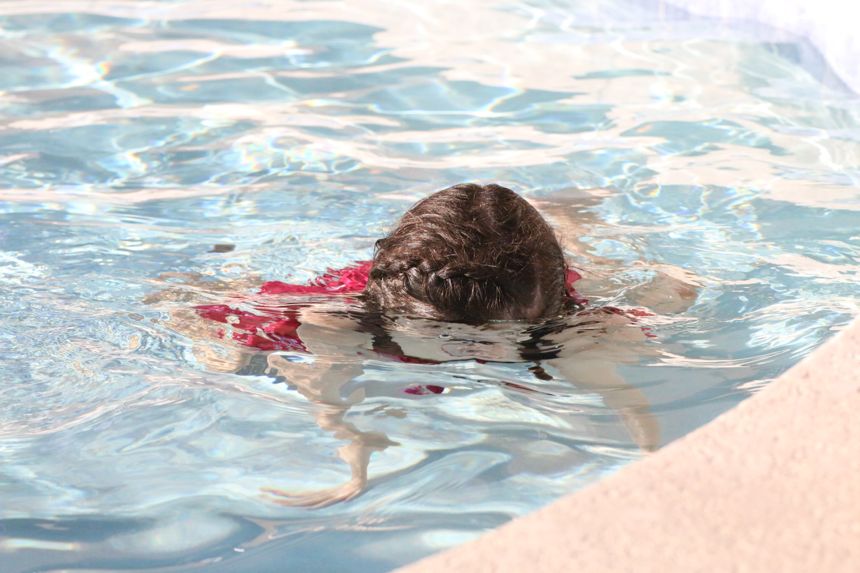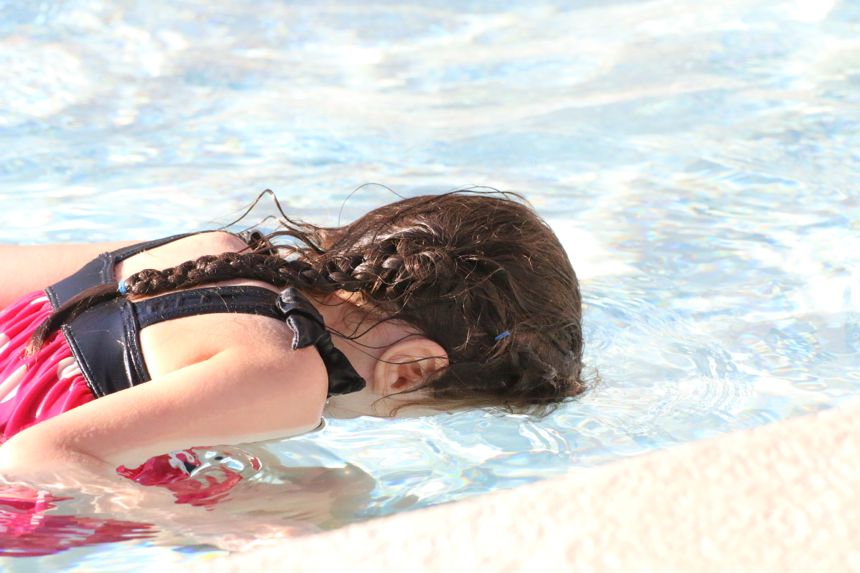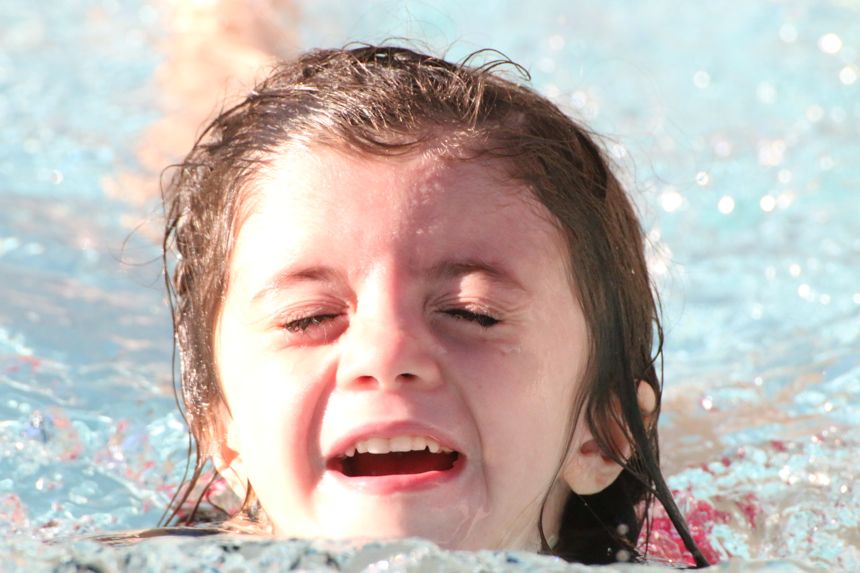 and since it was a sunday,
we opted for our favorite summer dinner…
frozen custard at freddy's!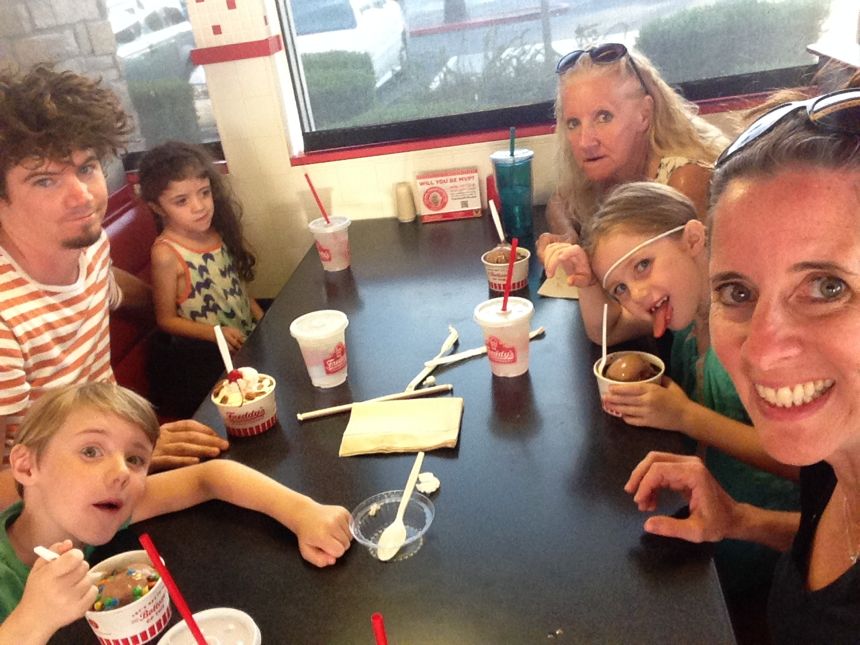 (except i got fries instead of custard.
just because.
no real reason.
other than i LOVE their fries.
mmmmm.
freddy's fries.
now i might need to go get some today….)