well friends, today was the day.
the day Dave went back to work.
the day we had to clean up toys and towels and sheets.
the day we had to separate their toys from our toys.
and their books from our books.
and their clothes from our clothes.
today is the day we had to say "see you later."
in between cleaning and tidying, there was some reading time for this blondie: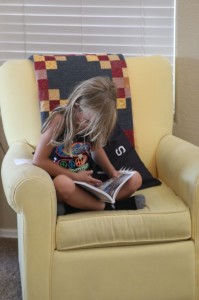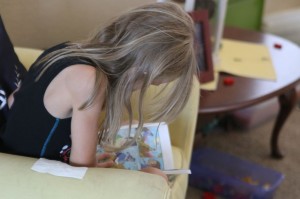 and the girls were SUPER EXCITED to get their best friend lockets "filled:"
and there were some requests for stories from their daddy: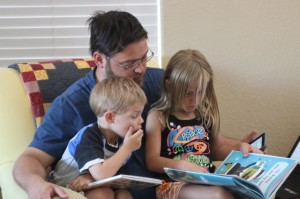 but even though it was the day for something sad,
it was also the day we had to enjoy one last swim together.
davey did some diving:
…while miss jorja attempted to do some diving: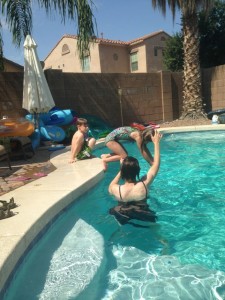 samantha finally let Mr. Tim launch her: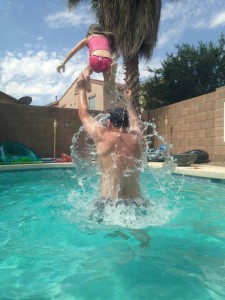 Jorja had her daddy launch her a lot: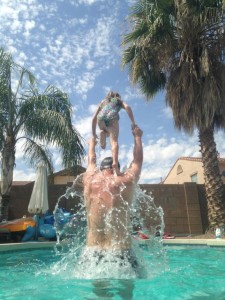 so did Davey: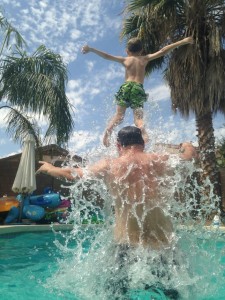 the sky was beautiful today
(all blue is pretty but sometimes it's nice to see some clouds for contrast):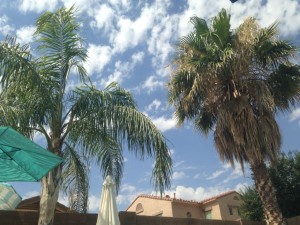 and these two were adorable: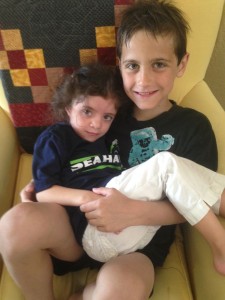 Alex LOVED snuggling with Henry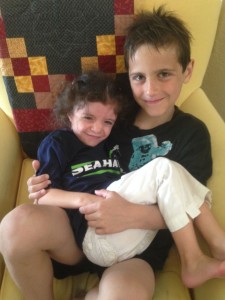 we left home around 11:30.
we stopped at costco for gas.
and at long john silver's for lunch.
and at walmart for airplane snacks.
and then it was time to go to the airport and return the rental van.
and gather borrowed car seats from the rental van.
and get in line to check some bags.
and then the Munchkins helped distract the other kiddos while waiting in line.
that turned out to be a win-win situation.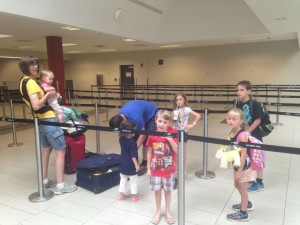 and before we knew it, it was REALLY time to say "see you later."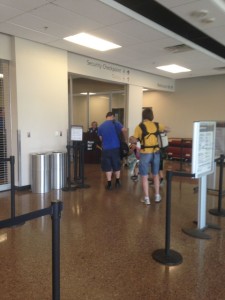 (or "see you next week" since we'll be up in Washington soon!)
it was a fantastic 6 days.
they were long.
they were exhausting.
we ate a lot.
we swam a lot.
we enjoyed a lot.
and i hope they'll come back again!