Our school has a TALENTED and LARGE group of parent volunteers who work hard EVERY year to teach our children about specific pieces of art (once a month) and how to create their own version of them. While this is definitely NOT my area of expertise, I do contribute  my time by taking photos of the students while working on their art projects – it's been such a fun experience for me to use MY art (photography) to help the kiddos capture THEIR art (watercolors, markers, pencil sketches, self portraits, mixed media, and more)!
Davey's version of Apples and Oranges by Paul Cezanne: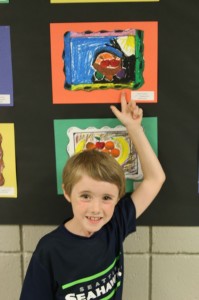 (they used salt to add texture to the project!)
Andy Warhol's Campbell Soup Series: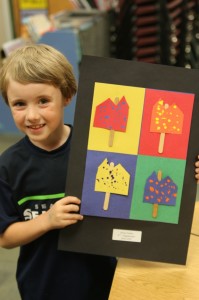 Davey with his AMAZING teacher, Mrs. Hagemeister, who has become a good friend to me over the course of this school year. Bonus? She lives down the street from us!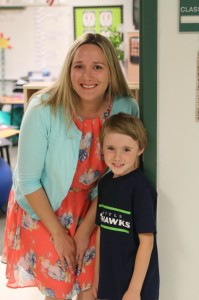 Here's Samantha's version of The Water Lily Pond by Claude Monet: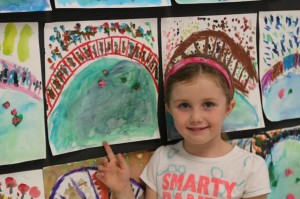 Samantha with her self portrait (patterned after George Washington by Gilbert Stuart) and her AMAZING teacher, Mrs. Goodall, who has also become a good friend to me through the course of this school year.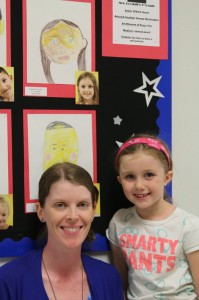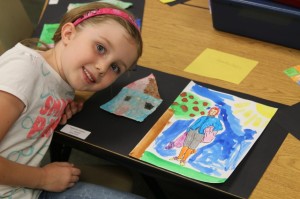 Sonoran Sunset: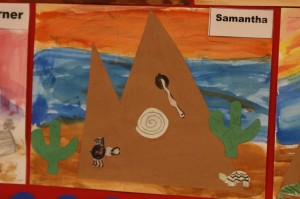 Young Hare by Albrecht Durer: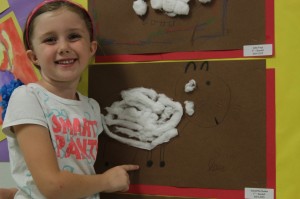 Dancing Class by Edgar Degas: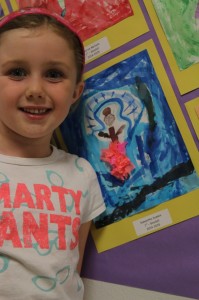 Head of a Man by Paul Klee: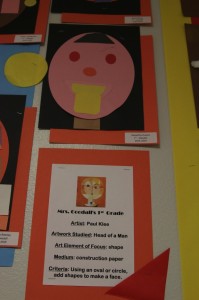 Not to be outdone by her big siblings, Alex had plenty of her own art adorning the school walls, as well! We also found her teachers AND some of her friends as we were checking out her special projects.
This is her AMAZING MAGIC teacher, Mrs. Katie, whom we love and adore. She's another teacher who has become a very dear friend this year. (I am fully aware that my children and I are incredibly blessed!)
(Seriously, any teacher who will borrow your child's Wonder Woman headband and pose for a photo is a total WINNER in my book!)!
And THIS is Alex's other teacher this year, Mrs. Andrea…. and yes, you guessed it, she is also AMAZING and a new friend of mine. (who knew parents would gain so many new friends once their kiddos started school?!)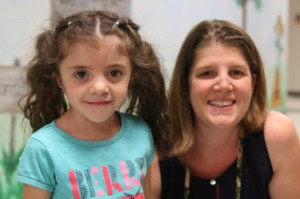 Check out this art…. Alex wrote her own name (this is HUGE, people) and glued down the letters to form her train: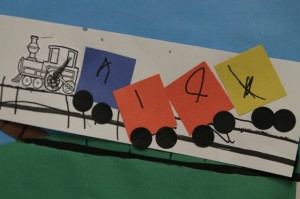 Alex told me about making a hot air balloon last week…. turns out here it is: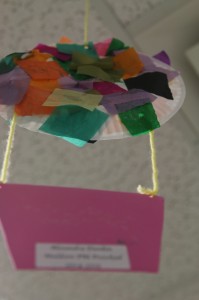 I'm thinking there was a unit on transportation…. because here's another train:
(after telling me it was a train, Alex said "choo choo!")
A specially painted butterfly: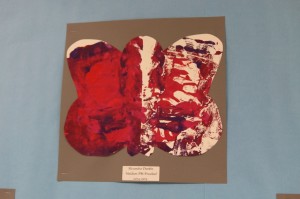 This sweetness is a lazy girl (who didn't want to get out of her stroller) with two of her classmates that we saw in the hallway!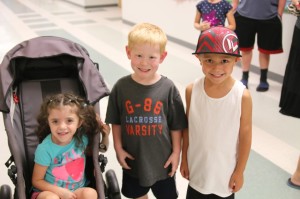 We also found this special lady in the halls…. Ms. Kim, Alex's Speech Pathologist: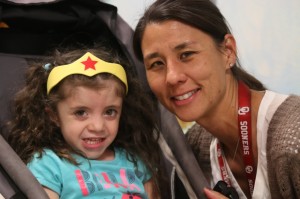 It was a fun evening at the school that WOULD have been more fun if Dave had been able to attend, but I think I took enough photos to help him feel like he was there – you, too, right?!