there's never enough hiking in our world.
we really do enjoy it.
even when the kiddos complain.
even when it's too cold or too hot.
but guess what?
we definitely don't do it enough.
in fact, i'm not sure we've gone hiking since this venture with dave's parents back in january.
there was nothing that traumatized us.
i think we've just become ridiculously busy.
especially on weekends with sports.
early games.
mid-day games.
it all messes with our schedule and our ability to "pull it together" to enjoy a family hike.
these two still have an incredible bond: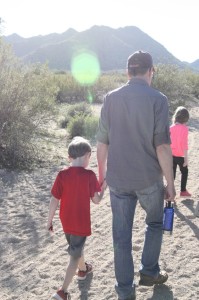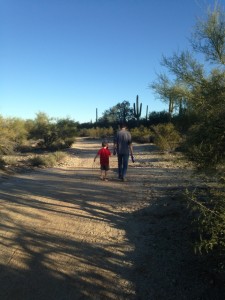 i love that dave's parents and my mom enjoy hiking with us.
i love being active with my family.
i love exploring nature and rocks and mountains and trees.
i love seeing cactus.
i love the sunshine.
and the sunset.
and, surprisingly enough, i do love the desert.
it has it's own beauty that i've come to love.