during spring break, the kids and i kept pretty busy.
the best part?
we spent lots and LOTS of time with good friends.
especially the Woods!
on wednesday, we ventured to the i.d.e.a. museum. it's a favorite of ours and they had recently changed the main exhibit from BUGS to BUILDING and we wanted to check it out.
the boys spent the WHOLE VISIT in this ONE section of the museum.
seriously.
the built. and built. and re-built.
whatever their creations were, they were pretty amazing.
but it was very, VERY difficult to pull them away.
not even FOOD was a temptation!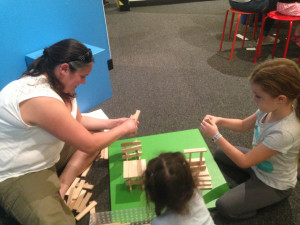 even grown ups like to build stuff.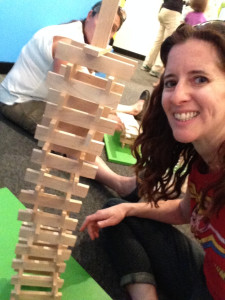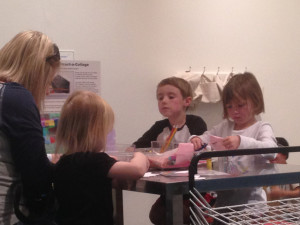 there was a bit of drawing, writing, coloring and "paper creating" done, too.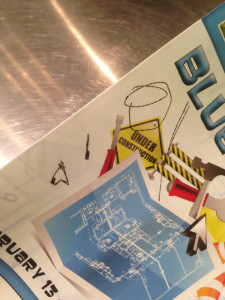 (this says "A L E X" in the black ink…. can you see it?
she wrote it all by herself!)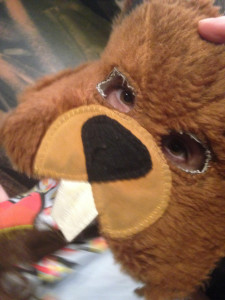 (samantha the beaver)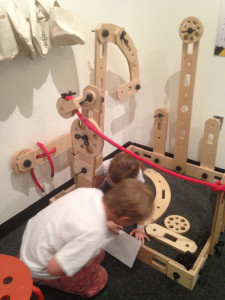 (see? more building!)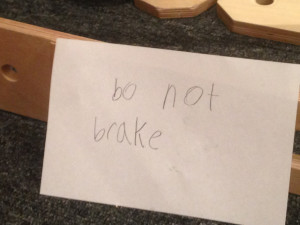 (when it was time to go to lunch, caleb insisted on making a sign.)
after lunch, we wandered to the other side of the museum (for smaller kids) where we enjoyed some performances:
we also enjoyed some fun building time: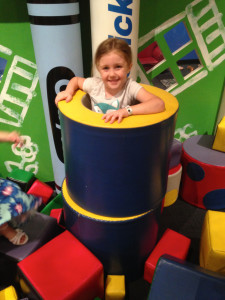 and the trip would not be complete without an "usie" in front of the museum (though samantha's head is in front of the sign and grace hid from the camera but you can see her jaguar-clad pant leg just behind my ear!)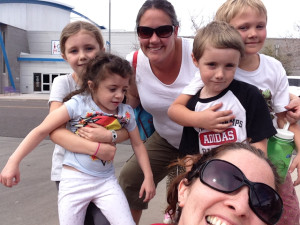 and though the Woods couldn't join us for a special treat, we didn't want to miss out…. Rita's Italian Ice for the win! bonus? i let them get a gelati (italian ice plus frozen custard)!