well, dear friends, i know that some of you still have black, slushy, dirty snow on the ground. some of you are enduring rain and hail and hurricanes. some of  you have your version of "nice weather" (aka: sunny and 60 – which is my winter, by the way)…. but here in arizona, we're already feeling summer weather.
it's regularly in the 80s and has hit the low 90s for a few days. today, in fact, when we got into our car after baseball, the car thermometer read 100* (to be fair, our car was in the direct sun and it was parked on a blacktop parking lot)…. so it's pretty hot here.
and it's only march.
i don't swim until may.
LATE may.
i like my outdoor LOW temps to be in the 60s in the morning and i like my pool temp to be at least 80.
so this year, in an attempt to enjoy our pool earlier at the start of the season and later at the end of the season, we bought a solar cover.
and in a week, the pool has warmed up 5* which means it's now at 78*
it's still not warm enough for me, but for the Munchkins? well, they're definitely braver than i am!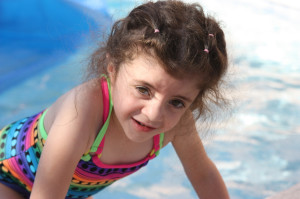 (bonus: no swim diapers needed this year!)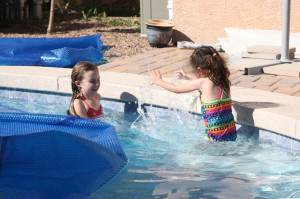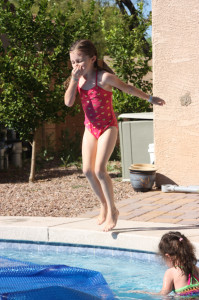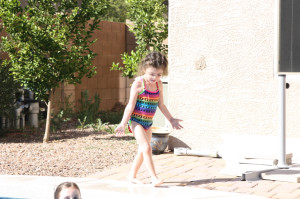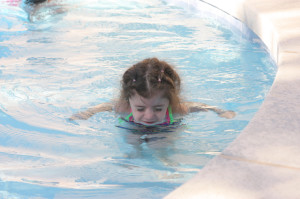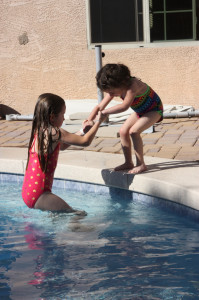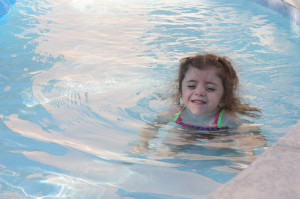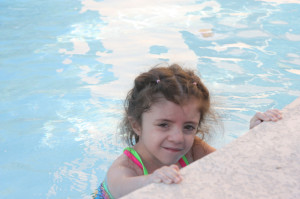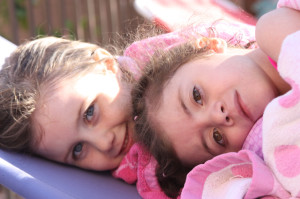 (for whatever reason, this photo of the girls melts my heart. i'm debating about printing it large for their bathroom.
and yes, the girls went in first (this one was on the computer)… but he did not want to be left out or left behind so he definitely took his turn, too:
(i LOVE this guy!)
i love my Munchkins.
i love our pool.
i love arizona.
i love our life.
it's not all perfect rainbows and roses and sunshine, but it's still a good life.
(and i'm STILL not getting in the pool until the water is warmer!)