before there was baseball, there was WHAM basketball….
the season was about two months long with games every saturday.
two of his best neighborhood buddies, luke and drew, were on his team.
coach paul was extremely patient and calm with the boys. he did an amazing job teaching them the basics of dribbling, shooting, boxing out, rebounding, passing and more. he taught them two plays ("thunder!" was the name of the first one) and he congratulated them on their hard work.
davey improved his dribbling skills by leaps and bounds and he still LOVES to shoot the ball. he's not really a fan of "organized" basketball but he loves to play "around the world" and it's not uncommon to find him outside shooting around even though the season is over.
his team (the cardinals) celebrated the end of their season with frozen yogurt and a mini "medal" ceremony!
(landon, davey, luke, ryu, brody, drew, carson)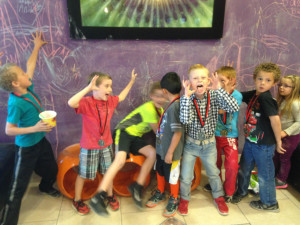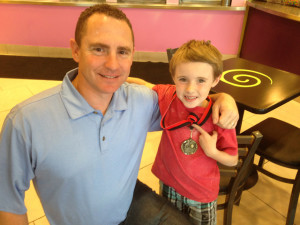 thanks, coach, for all your hard work this season!