some of you know, and some of you don't know that after two years, i FINALLY got REALLY involved in the Munchkins' school. i joined the PTSO (formerly known as the PTA).
yes.
i did.
yes, those still exist.
yes, they're for real.
and YES, we do AMAZING things for our kiddos and our school.
and yes, it's extra work.
sometimes a lot.
but it's very rewarding.
because in the end, it's all about the kids.
and it's all for the kids.
so when the PTSO planned a Movie Night for the EVENING OF SAMANTHA'S BIRTHDAY, i was torn.
1. celebrate samantha with a family dinner
or
2. help my fellow PTSO parents with Movie Night at the school
in the end, it was Dave's idea to let samantha decide.
and being the extroverted, people-lover that she is, she chose Movie Night.
so i volunteered. to help. with a lot.
i was in charge of decorations:
which included a "photo booth" type backdrop and props: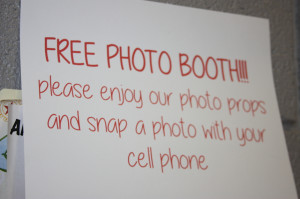 here are some photos of some of our PTSO gang…. and you might recognize Drew (our neighbor) who is doing one of the best-ever photo bombs!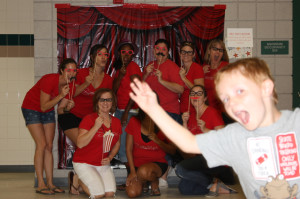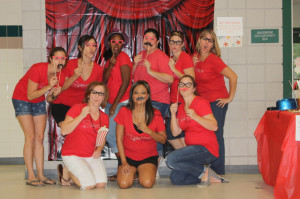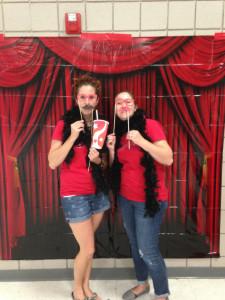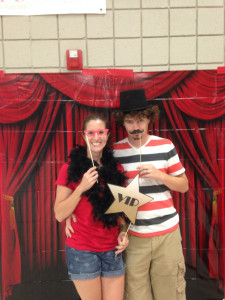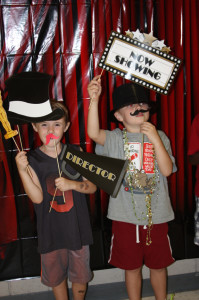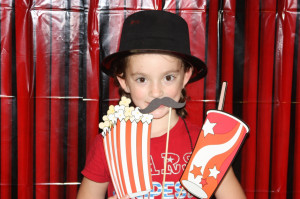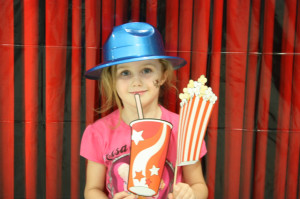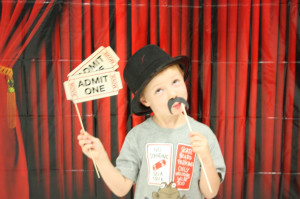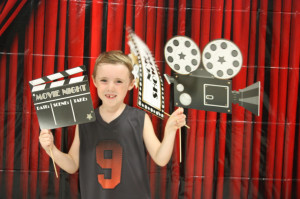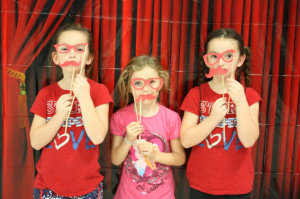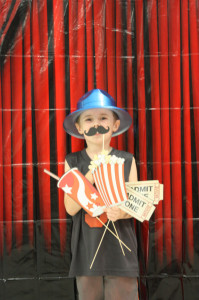 the Munchkins wanted me to take their photos ALL. NIGHT. LONG. 

they LOVED the photo booth – couldn't get enough of it!
but along with decorations and the "pretend" photo booth, we had snacks (hotdogs, nachos, popcorn, candy, chips, soda, water, etc.) for sale: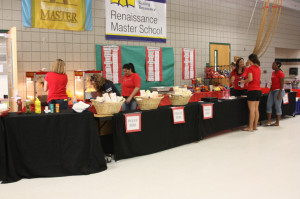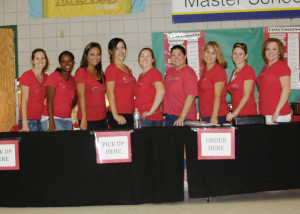 and we collected movies (new or gently used) to add to a pack of microwave popcorn to give to children in the foster care system.
see? we do stuff for the community, too.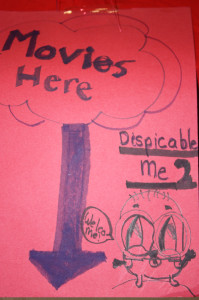 students, teachers and parents/families brought blankets and camping chairs and snagged a spot on the floor of the multi-purpose room (aka: cafeteria, gymnasium, etc.). we watched Despicable Me 2 and I would say the evening was an overwhelming success!
it made for a long, LONG day (the Munchkins never went home between school and movie night) that started with samantha waking up EARLY to open her birthday presents, included FIELD DAY at school, samantha's school birthday celebration (aka: frozen yogurt tubes delivered to class just before school was over), setting up for Movie Night and then walking home and getting the Munchkins to bed a little after 8pm.
AND THEN i had to make the cake, plan the games, print some stuff and cross my fingers that everything would be ready for samantha's party the next morning!!