i've just spent the past THREE DAYS going through photos.
on my computer.
see, i'm only about a month "behind" in my Project Life album.
but it was a BUSY month.
it included Fall Break (trip to the Zoo, idea museum, vertuccio farm x2, pumpkin painting, the Munchkins' first camping experience), and it included Sam's birthday, her party, Movie Night, Field Day, Halloween at school, Halloween at MaryAnn's house, Jada's birthday and i don't even know what else.
seriously.
each of those events listed above were EXTRA events in each week…. and i took LOTS of photos.
LOTS and LOTS.
and LOTS.
so i made a collage of each event listed above.
(well, the camping collage hasn't been started yet – i think it needs to be a book of it's own instead)
and i'm CELEBRATING because ALL of the collages
and all of the DAILY LIFE photos (through 11/2/14) have been cropped and edited and merged and uploaded to Costco.
woo hoo!
and what better way to CELEBRATE something than with a party?
even if it's a 3-year old's birthday party…. a party is a party!
bubble guppies might not be the theme i'd choose for a party,
but it was perfect for this darling 3-year old: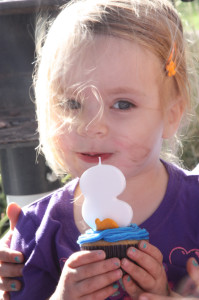 who received an extra special gift when her BROTHER (age 8) played HAPPY BIRTHDAY on the guitar while the rest of us sang off key and out of tune: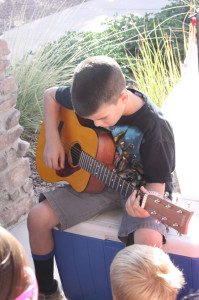 and her amazing parents: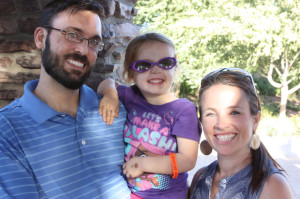 threw a wonderful party at a nearby park.
there was enough food.
there was plenty of entertainment.
and they prayed so long and hard for nice weather, that God granted them a BEAUTIFUL day for an outdoor birthday party in early november in arizona. weather in the 70s?
yes, please!
but because i know most of you would rather see MY Munchkins than photos of someone else's kids, here are my three favorite MUNCHKIN photos from that sunny Sunday:
but i kinda love this photo, too: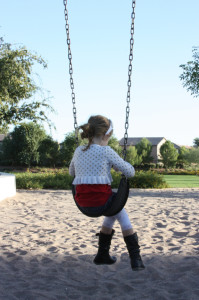 and this one was part of an entire series of bubble-blowing photos: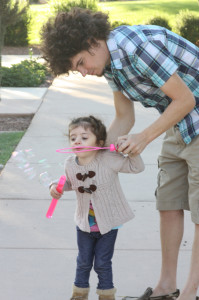 and now i think we've celebrated enough for one night.
i'm going to sleep.
but i DEFINITELY plan to stop at costco tomorrow for my pictures and collages!