it happened. my 5 year old is no longer 5.
she's 6.
and she's beautiful, intelligent, fun-loving, kind, caring, sweet, energetic, passionate, a leader, gentle, friendly, and so much more. she embraces life with every bit of her being. she loves people. she loves her family. she adores her siblings. everyone is her friend. she gives us a run for our money with sass, attitude, energy, bossiness and general childhood angst, but i wouldn't have her any other way. she is who she is and she's fantastic.
she's in 1st grade.
she loves anything related to Frozen (what little girl doesn't?).
she eats a PB&J sandwich most days but LOVES getting to buy her lunch one day a week.
she wishes she could wear high heels OUTSIDE of the house.
she LOVES to wear dresses.
she LOVES the monkey bars and the fireman's pole at the playground.
she likes to ride her bike and scooter.
she likes to dig in sand/dirt.
she prefers math over reading but she's great at both.
she genuinely believes everyone is her friend.
she is emotional and dramatic and through-and-through a teen-age girl at heart.
she lives life to the fullest and embraces most everything.
these photos are all out of order, but they were all taken ON her birthday (which was field day at school, hence her non-dress attire). she requested Dunkin Donuts for breakfast, which we paired with chocolate milk for her and her siblings. she also asked to be awakened EARLY (aka: 6:30 instead of 7) so she would have time to open her presents BEFORE school (we had a school activity that evening the usurped celebrating her birthday at home as a family).
i LOVE that she was able to read her own cards this year.
i love that she LOVED all of her gifts.
i LOVE her real smile in these photos – and that it reaches to her eyes so they sparkle and shine.
in general, i LOVE LOVE LOVE this girl.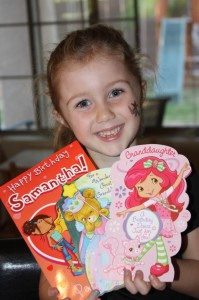 (cards from nana, great grandpa & great grandma, and grandpa & grandma)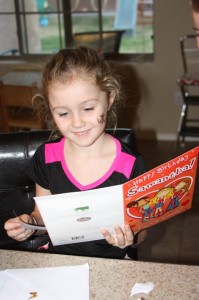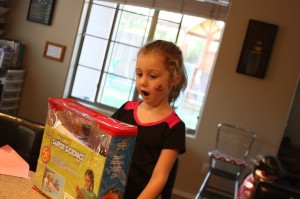 (a fun science kit from uncle john!)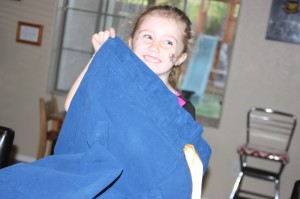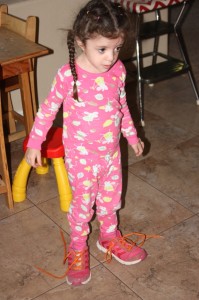 (little sister had to "steal" big sister's shoes while big sister was busy with presents…)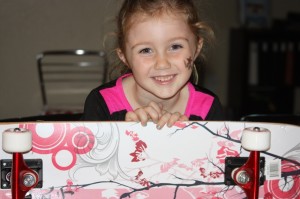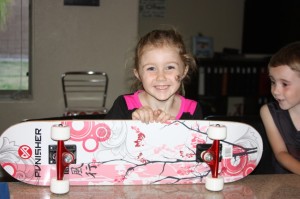 (yes, we did. we bought her a skateboard for her birthday. a real skateboard. time to go get protective pads now!)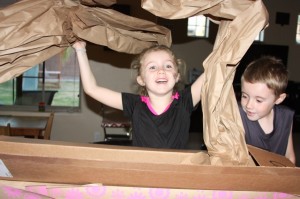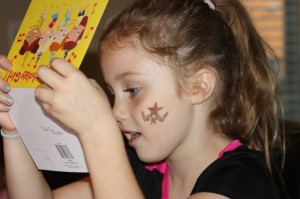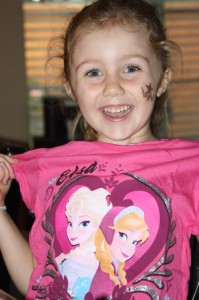 (an elsa & anna shirt!)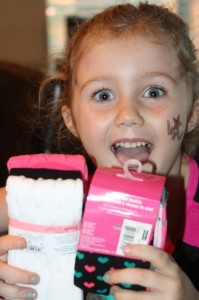 (new socks – including KNEE socks – to go with her new boots…. see below)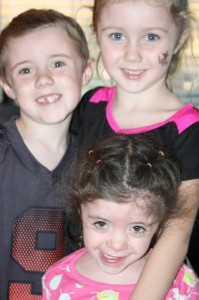 (sibling love!)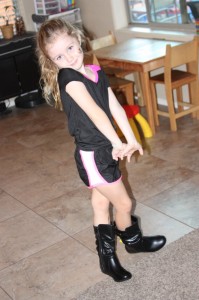 (NEW BOOTS!!)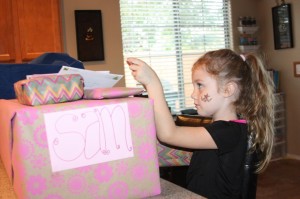 (that's quite a pile of presents!)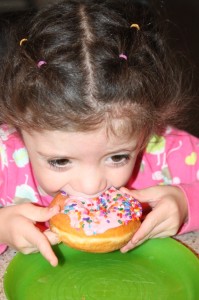 (this littler one LOVES a good donut with sprinkles!)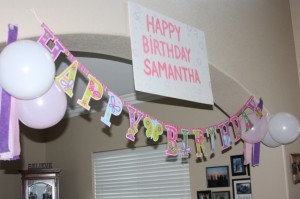 (it's fun to wake up to birthday decorations around the house!)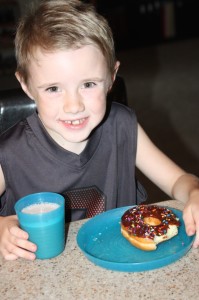 (chocolate milk and a chocolate donut. mmmmmm! big brother has an excellent smile!)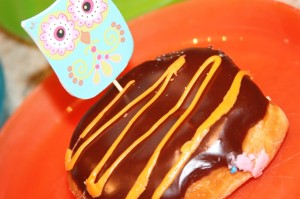 (the birthday girl requested a boston creme donut – she had to "settle" for a Boston Scream donut!)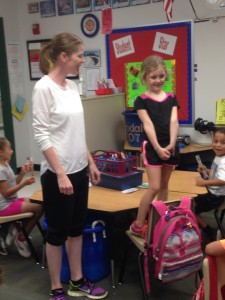 (her class singing happy birthday at the end of a long, hot, sweaty Friday. we enjoyed frozen yogurt tubes for her birthday treat!)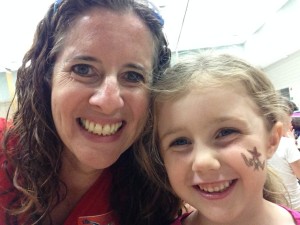 (she requested McDonalds for lunch…. so this mama delivered it with a big smile)