for those of you in the PNW and on the east coast, yes, it REALLY is
BACK TO SCHOOL time
here in sweltering Arizona.
last night was MEET THE TEACHER night at our school.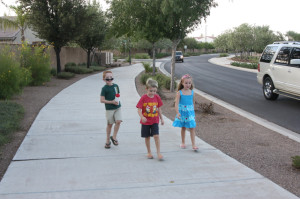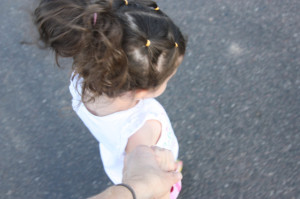 we walked to school and as we were on our way, we encountered our neighbors (whom we love) so our journey to school was filled with laughter, entertainment, chatter, excitement (mostly from my littlest Munchkin who kept jumping and running and shouting fun things like "my skoo!" and "hooray!" and "my fwiends!"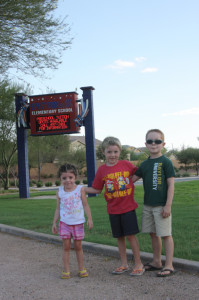 (Alex, Davey and Drew posing with the Spectrum All Stars marquee.
Samantha was "in a mood" and didn't want to be in the photo)
*****   *****   *****   *****   *****
i'm SO THANKFUL for this night of craziness which makes the first day so much easier.
backpacks are lighter.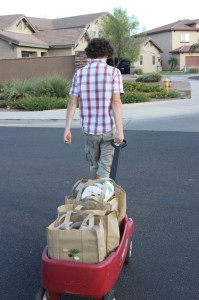 (that wagon is FILLED with supplies for TWO of our THREE Munchkins!)
student + teacher photos have already been taken.
the Munchkins have inspected their classroom.
and selected their seat.
the Munchkins have read their class lists and know WHO is in their class.
parents have received CRAZY amounts of paperwork (some needing to be completed and some just informative)
*****   *****   *****   *****   *****
(Alex with her "roster" teacher, Mrs. Katie. Alex will be spending time in ALL THREE pre school classrooms this school year – that means LOTS of teachers and LOTS of paraeducators. I'm definitely anxious to see how this all plays out.)
*****   *****   *****   *****   *****
Samantha will enjoy a month with Mrs. Lance (on the left) while her assigned teacher, Mrs. Goodall (on the right) finishes up her maternity leave. I'm excited for the involvement of BOTH of these amazing teachers in my daughter's life. FIRST GRADE, here we come!
*****   *****   *****   *****   *****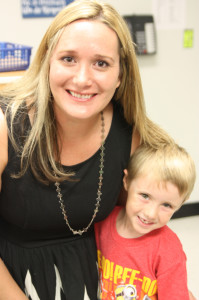 Davey is my only Munchkin who will have just one teacher this year! Mrs. Hagemeister comes HIGHLY recommended and I'm excited to watch the mind of this boy grow and grow and grow! SECOND GRADE, we're ready for you!
*****   *****   *****   *****   *****
but despite all these AMAZING things,
I'm not ready.
I'm not ready to learn new schedules.
I'm not ready to start over with teacher expectations and communications.
I'm not ready for rushed mornings.
I'm not ready to pack THREE lunches every day.
I'm not ready for afternoon meltdowns.
I'm just plain old NOT READY.
so i guess it's a good thing i'm not going back to school
(ha! ha! ha! ha! ha! – you KNOW i'll be there ALL. THE. TIME soon enough!)
but ready or not, tomorrow morning is THE DAY.!