my oldest niece turned 23 earlier this year.
i think. (yes, i'm a bad aunt).
anyway, about 12 years ago, she was a whopping 11 years old. and after YEARS of my brother calling me "blister" (as a play on the word "sister" – it was a term of endearment and annoyance), she suggested i call him my "bother" (as a play on the word "brother").
can you say,
GENIUS?!
so for one day, Blister and Bother were reunited in Cleveland, Ohio.
yep.
the man who lives on Long Island in New York drove FOR HOURS with his 15-year old daughter in the minivan. and they drove for HOURS – just to see us.
granted, they did some other fun things while they were in the area (can you say Cedar Point?!), but they wouldn't have made the journey if we weren't going to be in the area.
and that makes me feel special.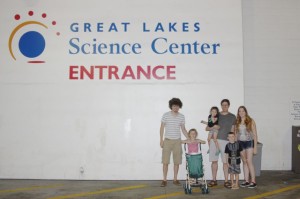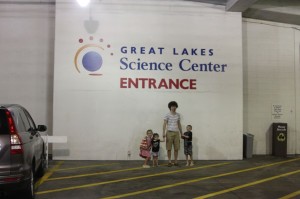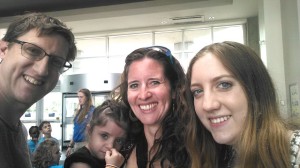 we enjoyed a day at the Great Lakes Science Center.
*****     *****     *****     *****     *****
the science center was cool. there was an interesting space exhibit: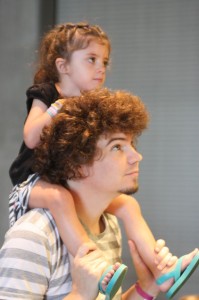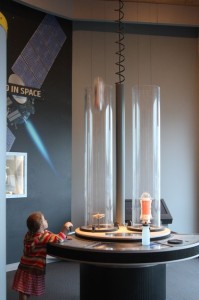 *****     *****     *****     *****     *****
then we ate lunch at the science center before finding the Lego exhibit: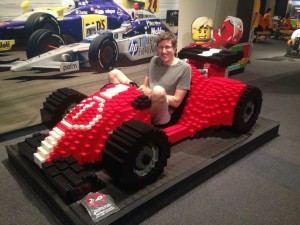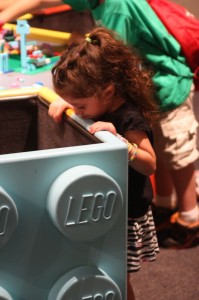 i guess alex has a new boyfriend?!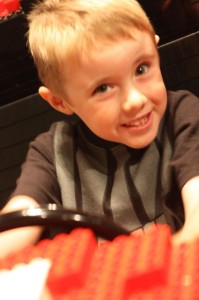 *****     *****     *****     *****     *****
the upstairs exhibit was a fun hands-on area.
where ALL of the kids (yes, all SEVEN of us) had a grand time!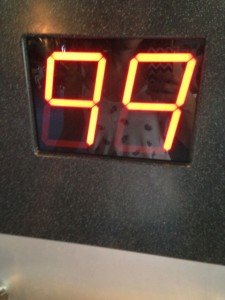 i was able to balance the longest… on a skateboard on a fulcrum… for 99 seconds!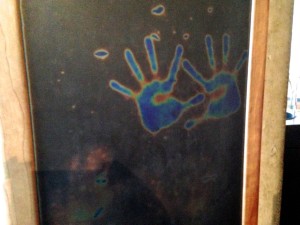 (oddest thing: i was able to help samantha and alexandra get their hand prints on this board…. but i couldn't get my own FINGERS to show up! apparently my circulation is THAT BAD)!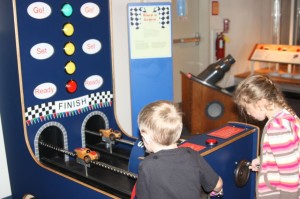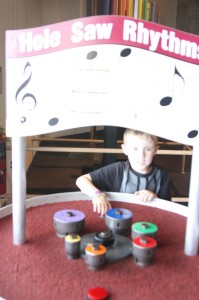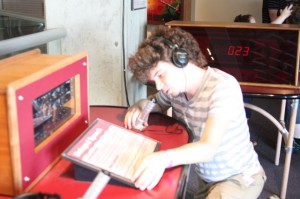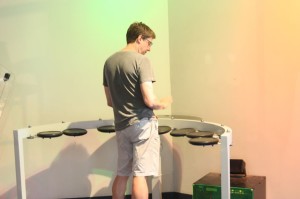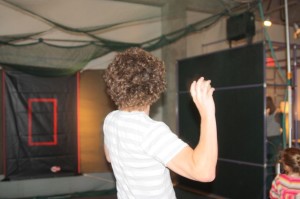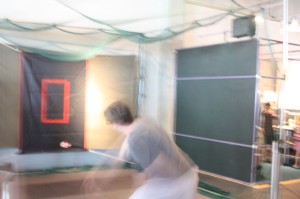 my brother threw a ball 49 mph. yes, i was impressed!
the outer deck/balcony area was cool. it overlooked this huge ship you could go explore (for an extra fee). we didn't go to it.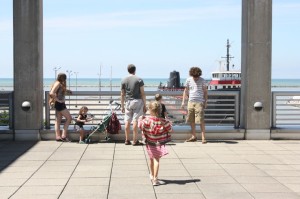 (i snapped this photo mere seconds before alex started running towards me and then TRIPPED on the uneven stones causing BOTH KNEES to bleed….)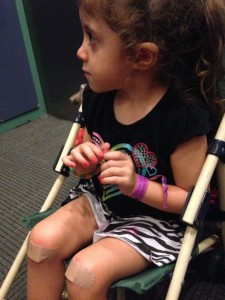 *****     *****     *****     *****     *****
after the science center, we enjoyed an afternoon snack/coffee at this quaint coffee shop.
and dinner at this cool place in Cleveland.
and dessert at Cold Stone Creamery.
and random "necessity" purchases at CVS.
and then our day was over.
just like that.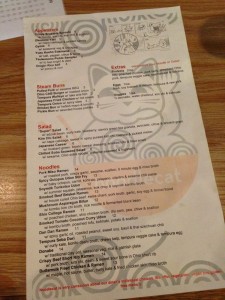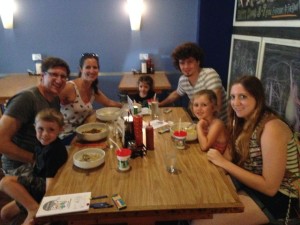 and for this day, i am so very grateful!