Davey's class celebrated families with an Authors' Tea Event and Donuts for Dad on two different Fridays. The Authors' Tea was first and the classroom felt VERY SMALL with 27 students, 27 moms, a teacher, a student teacher AND a "guest" for the teacher: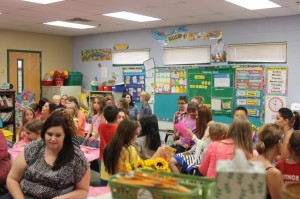 ******     *****     *****
******     *****     *****
there was cake and red punch to celebrate (hey, it's arizona in may…. there's no need to sweat us all out FURTHER with hot tea):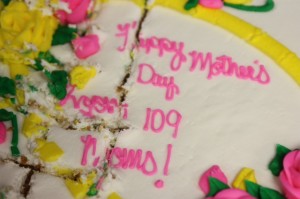 (it read "Happy Mothers' Day Room 109 Moms!")
******     *****     *****
Davey's teacher even had bouquets of flowers (sunflowers) for her "faithful volunteers" throughout the school year: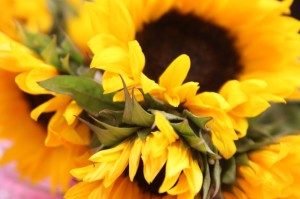 and when each mom walked into the room, their child ran to the door, said a small speech, handed the mom a pink carnation and escorted mom to the child's seat. it was so sweet!
******     *****     *****
it was a lovely afternoon where the students were able to read some of their writing from this school year (davey's entire table wrote about their moms!) and the students were so excited to have us moms in the classroom!
******     *****     *****
a week later, his class enjoyed an early morning (before school started!) of Donuts for Dad! I'm not sure how many dads/grandpas were able to attend, but I did ask Dave to snap a photo of himself with Davey, and he complied: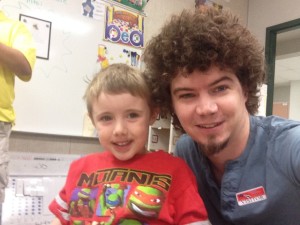 I know the students got to read to the dads some more of their writings (what i learned in 1st grade) which included rather comprehensive and impressive lists of the various subject matters learned this past year!
******     *****     *****
many, MANY thanks to Davey, his teacher and his classmates for these fantastic ways to celebrate FAMILY and LEARNING!