back in october, while nana was in town for fall break, we did a lot of fun things. at the end of fall break, dave took the day off work and we enjoyed the slightly cooler temperatures as a family getting back to something we ENJOY….
HIKING!
we finally found our way to Usery Mountain for a kid-friendly hike and we had a great time!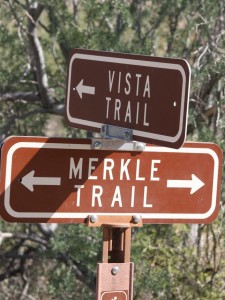 at the beginning of our adventure, even alex was walking on the trail:
but then she found a better way to get "up" the mountain:
this is one of my favorite photos from the entire day: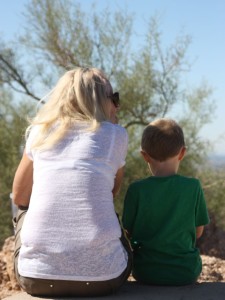 there's a super-special bond between those two.
i enjoyed my time on the mountain:
i love it when dave takes control of the camera:
we'd been out of the house for at least 3 hours before i noticed this: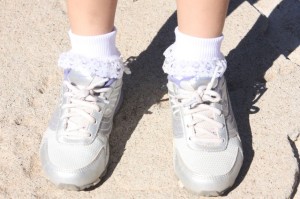 sam chose to wear her soccer sneakers AND lacy dress socks for this hiking adventure!
please, washington friends, don't cringe that our children no longer wear the proper "outdoor" gear for fun family adventures!
dave is a fantastic dad. and a good hiker. and when you combine the two, you see sweet scenes like this: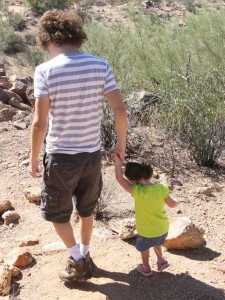 it was a super-easy trail. davey and samantha were easily able to walk the full thing with no breaks (other than at the very top where dave and i snapped photos).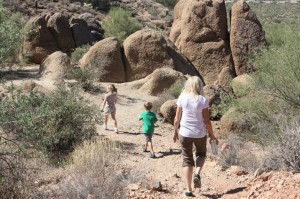 but for the Munchkins, the best part about the hike was our picnic at the end. right next to a really cool play ground:
we will DEFINITELY return to Usery Mountain again.
especially since our paths crossed with some very nice moms who gave us a diaper (two, actually) for alex after we realized we forgot the diaper bag!