Are you ready to see too many photos of my sweet Munchkins playing soccer?
Are you sure? Because if you're not, you might as well skip the rest of this post!
Davey started the game as GOALIE:
and he did a pretty good job. I think there were 2 goals scored on him. But he had a lot of saves!
Then there was LOTS and LOTS of running up and down the field: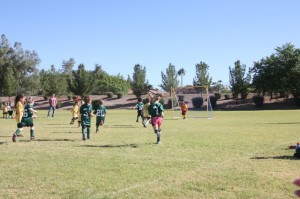 (Davey is #20 and Samantha is #7).
To start the 2nd half of the game, Samantha got to play goalie: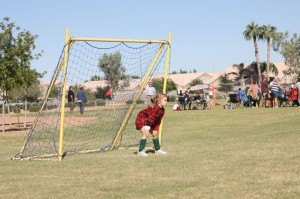 I think she also allowed 2 goals to happen on her watch, but she did stop a few. One score on her was humorous – she was too busy being a 4-year old playing with the grass in front of the goal when she was startled by the ball hitting the net!
Alex enjoyed the games, too. Along with cheering for her siblings, she snuggled with Nana: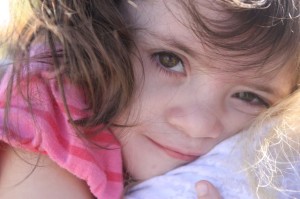 and she found several dogs/puppies nearby to watch and pet:
In the end, the GREEN DRAGONFLIES were bested by the YELLOW JACKETS, but they gave it their best AND they played better than last week.
Only 6 more games……