who knew peaches would be ripe here in MAY?!
yes, may.
and they're good.
there's a "local" farm that has this big peach festival for two weekends every May. we missed it last year (by a week!) and we ALMOST missed it this year.
perhaps i should put it on the calendar for next year?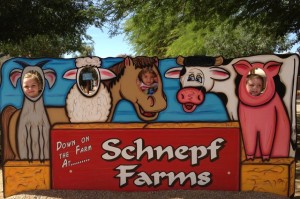 The first thing we did after entering the farm is walk a long and dusty trail to find the peach fields that were open for picking that day.
we also found a box to use for picking and packing.
hanging: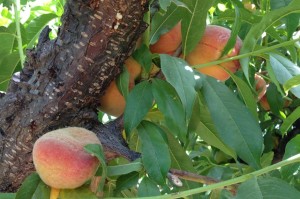 hunting: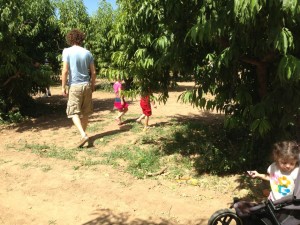 snacking: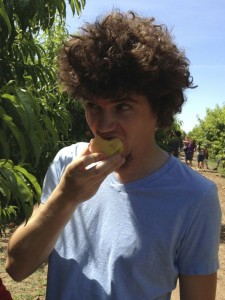 paying: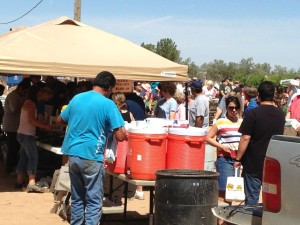 and we ended up with this: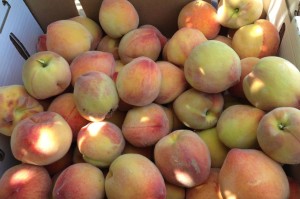 that's 22 pounds of peaches, my friend.
TWENTY TWO.
22
22 POUNDS
guess we got a little eager in our picking?!
and then dave took the peaches to the car so we could continue to explore the farm – it's rather large and the signage is quite poor.
the kids managed to convince daddy that their FIRST EVER PONY RIDE would be a fun experience: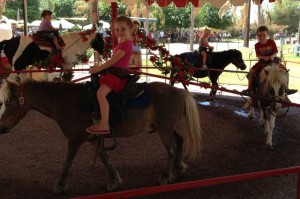 for just $5 each, it was worth it.
they had smiles all day!
and then they found a school bus to "drive:"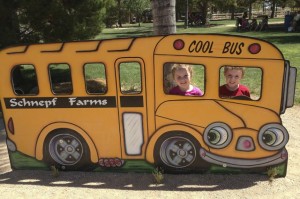 and about a week later, i spent two hours standing in front of my kitchen sink peeling and pitting peaches:
i like peaches (especially in margaritas) but I think we'll pick FEWER peaches next year!