auntie babi stopped by for a day in may.
she had been in california for elizabeth (my oldest niece)'s college graduation.
i picked her up from the airport just before midnight on sunday night. then she, dave and i stayed up a little "too late" talking and laughing: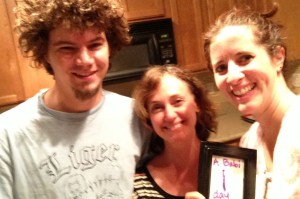 Davey had to head off to school the next morning, but Dave took the day off work and we went to a nearby park with a view of the surrounding mountains.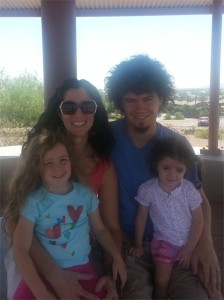 they also have a decent play ground: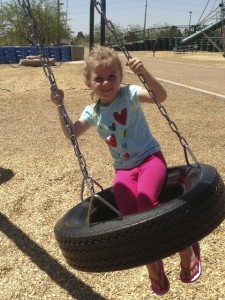 after the park/playground, we visited a few stores for some clothing shopping (a favorite past time for Babi and me) and then we headed home to enjoy a yummy lunch of salad and a rotisserie chicken.
then we all enjoyed a nice REST TIME until Davey got out of school.
and it was warm/hot enough to enjoy the pool and the sun: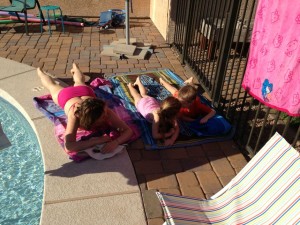 for dinner, we took Auntie Babi to Liberty Market in downtown Gilbert.
i snagged a stranger to get this photo for us: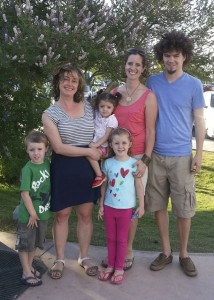 it's a new favorite.  :)
and before bedtime, we let Auntie Babi get the kids all wound up with an intense DANCE PARTY:
and after the Munchkins went to bed, it was time for me to return Auntie Babi to the airport.
We had a fantastic visit with her and we hope it's not another two years before we see her again!