so Dave's parents were here for a visit last week. they were here for four full days and we packed a LOT of living into those days.
back in washington, dad started building something for alex (and the other kids). he cut, sanded and primed it before they came down (they drove) and then when they arrived, he spent two days (a little bit here and a little bit there) finishing up the project (final shopping details, painting and assembly). He even set up a table in our garage to get to work (it was too windy to paint outside. He even let me choose the paint colors AND i was able to help with a "special" portion of the paint job!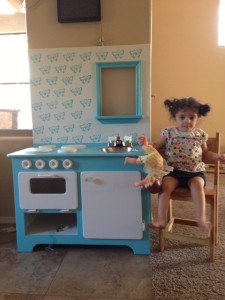 isn't it the cutest little kitchen you've seen? the oven knobs turn. there's an actual faucet. the "sink" is a silver/metal bowl and there's plexi glass in the window AND the oven door. SO CUTE!
Dad's projects got me inspired to work on a few things myself: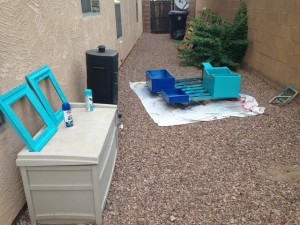 and on a trip to Hobby Lobby to hunt for a few kitchen parts, i found these pieces: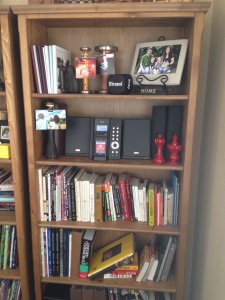 the red king & queen chess pieces. i LOVE them. they had to come home with me (especially since they were 50% off)
We enjoyed a tasty Thai meal (our homemade version of Prik King):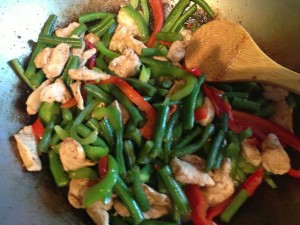 and we walked up the street for frozen yogurt at Swirl It: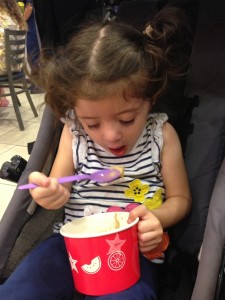 and we introduced dad & mom to the tasty BBQ delight that is Joe's REAL BBQ in downtown Gilbert: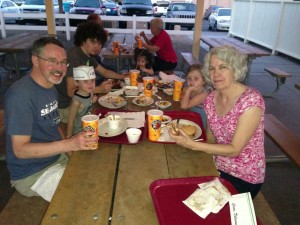 (and we all enjoyed a dinner at In-n-Out but I'm not sure where that photo went)
on Thursday night, Dave and I took advantage of our free babysitters the grandparents and went out to dinner. we FINALLY used our Outback Steakhouse gift card that we received (from the same people!) for Christmas:
(our date night also included a walk across the parking lot to old navy so i could exchange a shirt and that's where dave found this new t-shirt on clearance! we also walked in the OTHER direction across the parking lot to a local gelato place for dessert even though we were STUFFED after dinner)!
on Friday, after davey's class program, mom and i went out for pedicures (turns out there's a good place with AMAZING chairs within walking distance of my home!) and then we went shopping (JC Penney, TJ Maxx and Forever 21) and enjoyed a lunch date (Chipotle) while dad/grandpa was home with the girls and Davey was still in school for the day!
Alex made sure even grandma got in on the "ride?" action: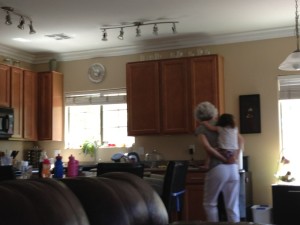 (the little girl is just a WEE BIT OBSESSED with "rides" these days)!
on Saturday, Dave and dad attended the final BUILD session for this year. and then they came home and tried to hang our porch swing. unfortunately we have a false ceiling on our front porch so the "easy job" of hanging the swing has become much more complicated and will require building an A-frame. so i have a feeling i will not have a porch swing until the NEXT time my in-laws visit….
on Saturday, it was quite windy. too windy for swimming, in fact, so we hung out and did a lot of nothing. mom and i took a little trip over to Kohls to enjoy their sales AND the coupon i had. and when we got home, i decided i was going swimming, no matter the wind. and ya know what? the wind died down while we were out there. we wanted mom & dad to be able to enjoy the pool at least a bit (and they did!) and we enjoyed a very relaxing afternoon.
the littlest munchkin even fell asleep on the floor near the loft: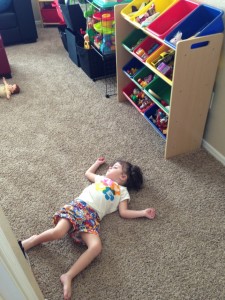 (and the next day she fell asleep on the floor between the kids' rooms – she must have something against her bed! perhaps i should change her sheets again?)
and then it was saturday night: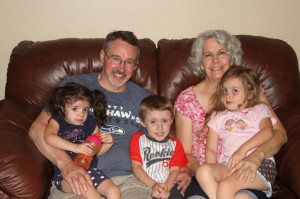 and sunday morning: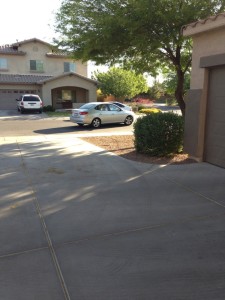 and now they're in ohio, enjoying their time with dad's parents and siblings. and tomorrow they head to chicago so they can watch tom (dave's youngest brother) graduate from Moody Bible College (Institute?) on Saturday morning!