Here's just a little glimpse of some after-school-activities around our home in the last week or two:
Sam and I have enjoyed some coloring:
Davey likes to get on-line (the computer is in the guest room which is downstairs) at lego.com and check out other people's creations and play the games and watch the videos…
(I'm already trying to make a plan to put the computer into a more "trafficked" area in our home).
We had our night of watching the Mellentine kids last week…. I think Luke is the only kid missing from this wagon photo: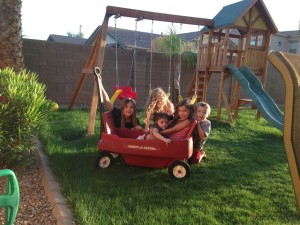 Alex received this bathing suit for her birthday last year.
It finally fits!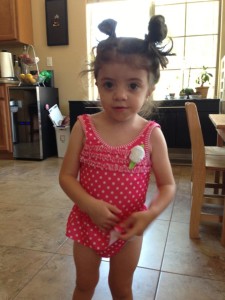 Who wouldn't want to eat fro yo?
We love fro yo. We love that we can WALK from our home to a fro yo shop. And we always participate in the "Food Around Town" days at Davey's school (a percentage of our purchase goes to Davey's school – it's a fund raiser).
and there you have it.
Now I need to go wipe Alex's nose (for the thirty-ninth time in the last 30 minutes – bah humbug to allergies!) and then I need to find my list of house chores to finish before Grandpa & Grandma arrive later today!