GUESS WHAT? SOMEONE GOT TO GO HOME TODAY: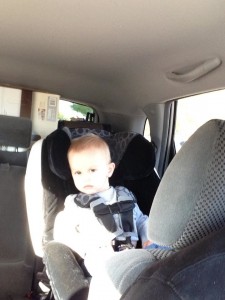 (From Jacob & Kiki's FB Status):
We are home! David received his intrathecal and intravenous chemotherapy today, got a blood transfusion, and was discharged. He feels pretty horrible, but we are all happy to be home (especially Elianna). Thank you so much to everybody who has helped prepare our house for David's arrival home, who has brought meals and gift cards, and prayed and encouraged us. The plan from here will be to watch David closely, give him his oral medications throughout the day, take him in for outpatient blood draws, transfusions, and chemo, and enjoy life together as a family. The biggest challenge will be to keep David healthy; as long as he doesn't get infections we should be able to stay out of the hospital.