it is with a heavy heart that i write this post. i have no idea how many people actually read my blog. based on the comments i receive, i know my mom, my MIL and my friend, Julie are faithful readers. that doesn't mean there aren't others of you who come here faithfully to see photos and read boring or (occasionally) witty posts. for ALL of you, i am thankful. for those of you who read and don't post. for those of you who read and do post. for those of you who know me in person and for those of you who know me only through my blog. i value each of you.
and now i'm asking something of you. something huge. something significant. something that can make a difference in the life of one family.
it was just three years ago that you all rallied around Dave, Davey, Samantha and me and you PRAYED for the life of our sweet Baby Daisy (now our darling Alexandra). you prayed for her survival, her health, for the doctors and for my womb. you prayed specifics and you prayed generally. for those of you who don't pray and don't believe in God, your kind thoughts and wishes for health and healing were much welcomed and appreciated. and i call on you now for your prayer support once again. this time, however, it's not for us directly.
allow me to introduce you to the Hantla family: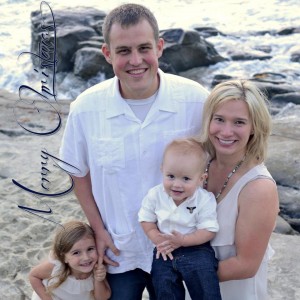 this is jacob and kiki and their beautiful children,
elianna and david
(elianna is a few months older than samantha. david is about a year younger than alexandra).
the hantla family has been a HUGE blessing to us since moving to arizona. dave knew OF jacob before we moved down here. see, jake is an AVID proponent of Logos and their software. when he found out Logos was going to open an office in the Phoenix area, he was elated and offered his assistance to Dave to do anything to make the process easier for him, us and the company. for our family, this has included offers to help unpack, inviting us to join them for dinner at a fantastic BBQ place, enjoying fro yo treats together and more. they invited us to their church and we felt at home immediately. we have settled there AND in their small group. we have a church that we call "home" – a church that we call our "family" because of the kindness and love of Jacob and Kiki. jake even helped us move from the rental house to our own home on one of the hottest days of the year (august 11 – it was 115*). this couple – this FAMILY – has loved us and served us well. better than we deserve, that's for sure.
and today i beg you to please pray for their sweet, happy, lovable son, David.
he has just been diagnosed with leukemia and he will begin chemotherapy tomorrow (wednesday, january 30).
i don't know what else to say. what else to ask. how else to share. but my heart is hurting so very, very much. HOWEVER, i know that i serve a God who is living and active and powerful. i serve a God who HEARS the prayers of His people because He is alive. i serve a God who can heal David. most of all, i serve a God who LOVES the hantla family and sweet David even more than i do.
i am asking you now to please join me in praying for the hantla family. kiki has given me permission to share this with you. i know their family would covet your prayers and thoughts and well wishes. and i know they would not mind if you added David to your church's prayer chain or prayer list.
from the bottom of my heart, i thank you for your prayers.