it's been a long time since i've worked with teenagers. some of you may not know that i ever worked with teens in the first place. but i did. for years. and i LOVE teenagers. when i moved to washington and started working with my church's youth ministry, there were four girls who were extra special to me. i was their "adult" for an overnight camping adventure at the KOA in town. i was their small group leader (well, for some of them). i let them use my car to practice getting their hours for getting their drivers license (seriously – was i crazy? apparently). i was their crazy, fun friend. i supported them as much as i could with time and energy. whether i taught any of them anything of value remains to be seen (at least in my world) but i wouldn't take back those years for anything. i loved them so much. and they each hold a dear place in my heart. they were my guest book attendants at my wedding. and three of them are currently married. and two of them have children. which means that those girls who were 15 when i met them were a decade younger than i. but our kids are the same age. WOW. and WEIRD.
all that to say i LOVE Facebook. seriously. i can keep in touch with some of those people who were my dear students. and i was able to learn that bekah (one of my special FOUR from washington) was temporarily moving from california to chicago… with her husband and her twin boys. and after i encouraged her to enjoy chicago (she lived there for a little while later in high school when her parents moved). imagine my surprise when i learned (via facebook) that she was EN ROUTE to phoenix – to live here for A MONTH?!
seriously.
so (through facebook) we connected. somehow she missed our move down here a year ago. so what a wonderful treat for BOTH of us. a chance to reconnect. a chance to talk. to let our kids play. to learn from each other.
so we met up at the train park in scottsdale one friday morning. her twin boys, Titus & Silas, are EXACTLY one week younger than alexandra.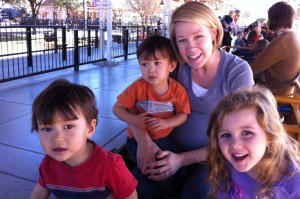 not quite a week later (after the train park, not after the twins were born), we met up at the phoenix zoo for a day of animals and adventure. and that's what i want to share with you today…. photos from a day of fun for ALL of us!
first up: the TIGER: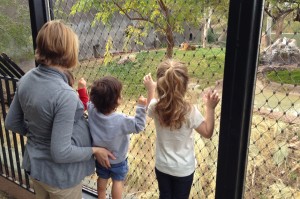 WALKING from the tiger to the LIONS…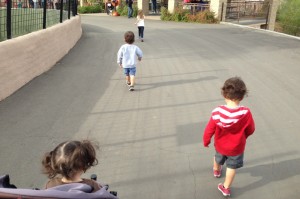 intrigued by the CHEEKY MONKEY: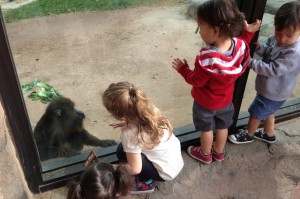 he was alex's special friend… she didn't want to leave him!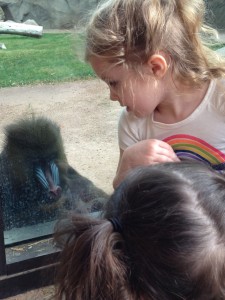 so then Alex really loved the BABOON: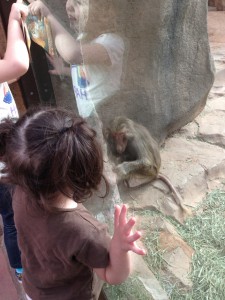 seriously. little alex was SO EXCITED about the various primates. she was enamored with them.
but, apparently, she was also enamored with the reality of climbing fences ALL. BY. HERSELF.
who knew she even knew how?!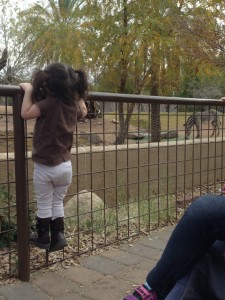 samantha was excited to show the boys the KOMODO DRAGON. we found the statue first: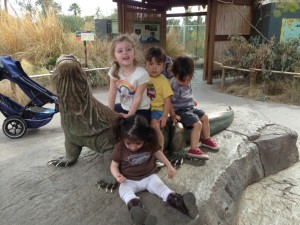 (do you know how hard it is to get a 4-year old and three 2-year olds to look at the camera at the same time?!)
but we did get to see the KOMODO DRAGON. he even turned his head and flicked his tongue (it was creepy)!
realizing we had extra time, we wandered our way back to the orangutans where alex once again fell in love…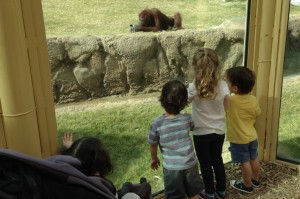 and then, unfortunately, it was time.
the girls and i had to head home to pick up davey from school.
samantha was NOT happy that we were leaving.
the boys were tired. alex was…. who knows.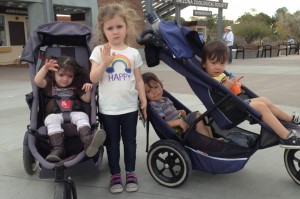 we walked around for about 3 hours and we enjoyed snacks and lunches while at the zoo, as well. we looked through the zoo gift store on our way out. and sweet, pregnant bekah, managed the whole adventure like a champ. bek, if you're reading this, i really hope and pray it's not another 10 years until i see you again!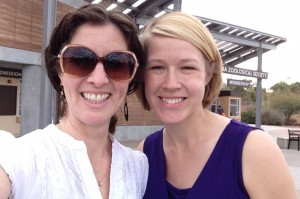 from youth leader & student to mama equals.
i LOVE this girl (i suppose i should call her a woman now, huh?)