guess what dave found on his old work laptop when his new one came in a week or two ago?
THIS photo: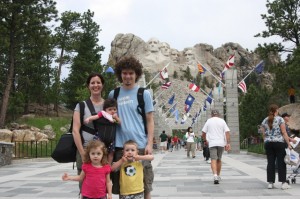 it's from our crazy-insane 3.5 week road trip across the country in july 2011
with a 1, 2 and 4 year old
(when we started the trip they were ages 11 months, 2 years and 3 years)!
it was going to be our Christmas card photo last year.
[insert deep sigh here.]
instead, it disappeared and we could never find it.
i looked through all of the photos on my computer (around 25,000!) and dave looked on his computer.
and it was lost forever. gone.
i was crestfallen.
and now, here it is. in all it's touristy, funny little kids, too-many-hours-in-the-car glory!
and because i've had to wait a year and a half to share it with you, i'm going to show it to you TWICE in one post: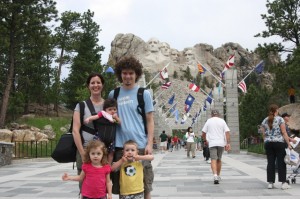 or maybe three times: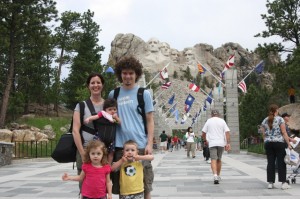 there. i think that's enough.
for now.
maybe.
it might have to make another appearance soon.