i never shared with you davey's opinion of the final version of the Hide the Turkey project. he thought it was funny. and he really liked it. whew. mom managed to avoid a major crisis there!  :)
here's davey holding his finished project (the turkey iPad):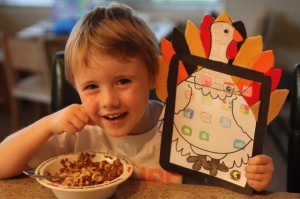 and here's his turkey hanging on the board outside his classroom: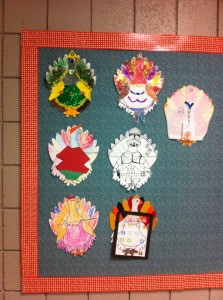 (i think the iPad and the Intel turkey have garnered the most "we like those turkeys" comments thus far).
and the other half of the board with some more turkeys: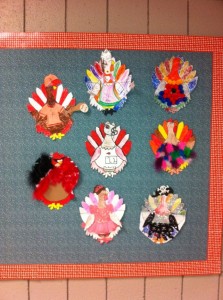 maybe i'll get to see more turkeys on the board when i go into davey's class next week!