in 10 minutes i'll leave the rental house with the girls and we'll go to davey's school to pick him up from his first day.
and here are the few photos i managed to snap this morning as we were a little late to drop off (but not "late!")!
davey with his backpack (his lunch is in there):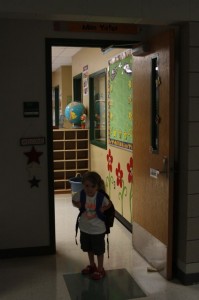 and davey with his teacher, Miss Yates: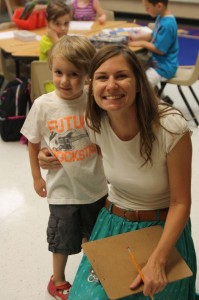 i'm praying that davey stays in Miss Yates' class but he may be moved if all the K classes have 26 students in them then another teacher will be hired and will form a 5th K class and b/c davey registered late (couldn't be helped!) he'll move to the new class.