do you know the Ball girls?
Sarah, Bethany, Becca and Elise?
no?
their mom is my dear friend, Julie: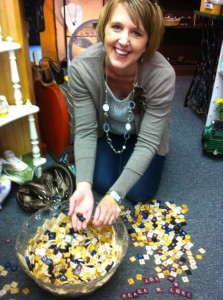 still no? hmmm. perhaps i haven't talked about them enough.
my kids LOVE the ball girls. all four of them. sarah did some babysitting for us before we moved. samantha ADORES sarah.
when we were in washington, we spent an entire afternoon with the ball girls.
and then we spent time with them AGAIN at the Logos company picnic.
it's a poor quality photo, taken during the middle of a bright-sunlight afternoon (casting horrid shadows and causing squinty eyes), but i had to capture the Balls and the Dunkins.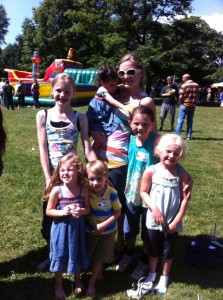 many, MANY thanks to Sarah, Bethany, Becca and Elise for playing with my children and for entertaining them during the company picnic! please know you are well loved and greatly missed!