we have a new favorite treat around here….. homemade pudding pops!
1. mix your pudding according to the directions on the box (and yes, we use WHOLE milk in this house. mmmmmm!):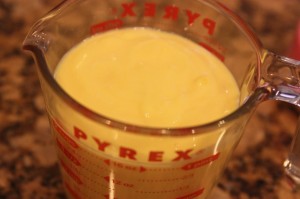 2. then you make sure the kids are all occupied (unless you LIKE having extra hands available to help):
3. then you dust some sprinkles on the bottom of a dixie cup: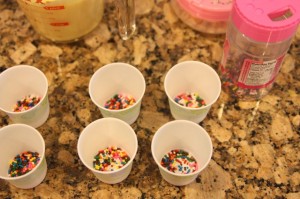 4. and you pour some pudding into the cups on top of the sprinkles. and add popsicle sticks: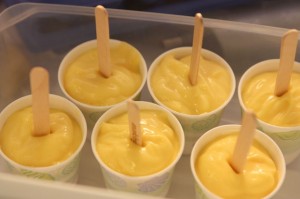 (i don't have photos, but this time i did rainbow sprinkles, pudding, chocolate sprinkles and more pudding…. layers are yummy!)
5. freeze the pops: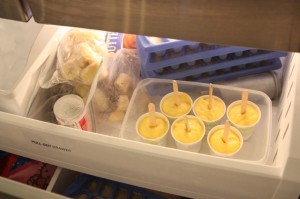 6. and enjoy! (you have to rip/tear/peel the paper cup off the "popsicle" in order to eat it). we always enjoy them so much that we haven't managed a photo yet of anyone actually EATING the tasty goodness!