nana likes to bring presents for the children when she visits. there's usually a new "surprise" for every day of her visit. this past visit required TWO BOXES (shipped in the morning before she hopped on the plane) plus her luggage to get all the goodies here. one of my favorite surprises for the kids:
melissa and doug "costumes." police officer, veterinarian and baker. aren't those kids the cutest?!
on our way home from church one sunday, we stopped at the Apple store so dave could give nana a tutorial/advice re: what laptop she should get. D&S LOVE going to the apple store (we have SEVERAL within 20 minutes of our home) because they get to play with a computer (or sometimes an iPad):
nana held alex "still" while i painted her toenails one day (to match samantha's):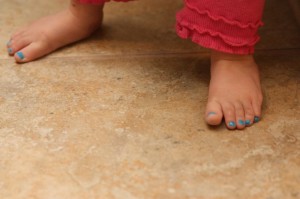 she's not so sure how she feels about the painted toes… but i think it's something like: "really? really mommy? THIS is what you want to do to me today?"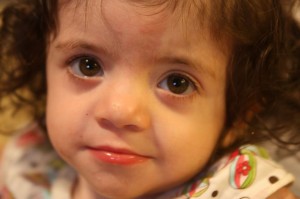 samantha got some fake nails from nana:
and best of all…. we went to the dollar store with nana and the kids got to choose one item each. it was HILARIOUS to watch samantha the first time we did this. she walked around the store with a reusable tote bag (to purchase) and she stuffed it SO FULL OF ITEMS that she had to DRAG it behind her AND her hands were full of other items! it was not easy to narrow it down to just ONE item at the end of that shopping adventure! the second time was much easier. the third time (when they got $3 each!) was even funnier (sam gave $2 BACK TO NANA b/c she only wanted one item)!
davey made a wise choice the SECOND time we did the shopping excursion. he chose a pair of Spiderman goggles for swim lessons: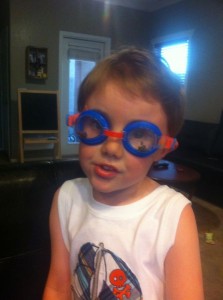 …and then he let me borrow them: