wanna hear an incredible sermon from our pastor? (yes, we have found a church to call "home" here in Arizona. it's about 30 minutes from our home (not cool) but we really love the people and the preaching.) head to THIS link and listen to the sermon from yesterday (4/22/12). it's part 1 of a sermon/study on acts 4:1-22. we're slowly working our way through the book of acts.
in other news, do you know what love looked like in our home this weekend?
my new laptop: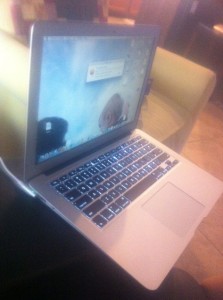 within an hour of finishing our taxes last weekend (sunday the 15th), dave ordered the above laptop for me. when he told me the story, i almost cried. see, he got a bonus when we moved here (to cover moving expenses like hotel and food and gas….) and he had wanted to use that bonus to buy me a new (and overdue) laptop. but we had to buy things like a washer, dryer and refrigerator instead. so those ate the bonus money and i lived on in blissful ignorance (seriously, i was blissful – i had new appliances!) until last weekend when we acquired a decent return and he ordered a laptop for me. isn't he the sweetest?
for the kids, i let D&S pick out these cookies at Walmart on Saturday when we ran "really quickly" to two grocery stores in prep for a big party that day: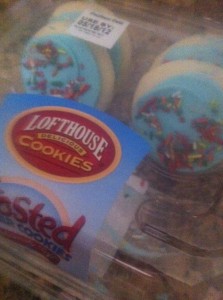 they are quite tasty. but now there are only four left (two per kid) so i will not eat any more of them. yes. i promise. i will NOT. EAT. ANY. MORE. Lofthouse cookies (from this batch).
and last night, when Dave so lovingly took ALL. THREE. KIDS to the grocery store to pick up a few things for our hamburger-dinner…. as if taking ALL THREE MUNCHKINS to the store wasn't enough of a bonus for me, they came home with this: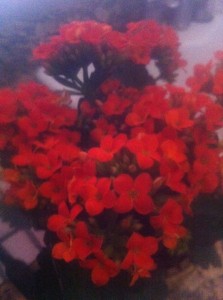 a little house plant with sweet orange flowers. it's called Kalanchoe and is a native of Madagascar. and i love them. it. whatever.
there were plenty of other little glimpses of LOVE in our home this weekend, but those are a few photos i have to share. what about you?