this is the LAST series of photos from last week's adventure at freestone park. i promise. but you'll be glad i shared them. i double promise.
alex isn't too sure about this stuff we call "sand:"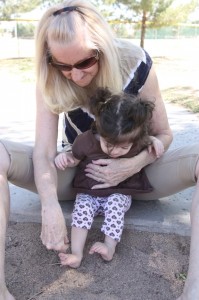 check out how she curled her toes: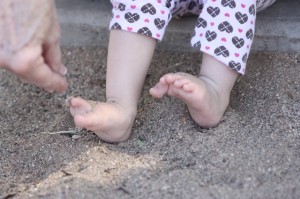 but after about 10 minutes, she was REACHING for the sand: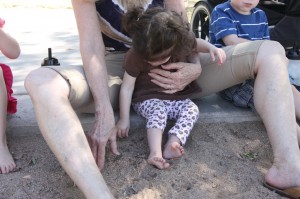 and just a few minutes after that she was TOUCHING the sand: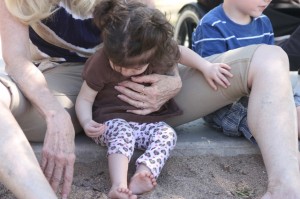 and she was allowing it to drip through her fingers: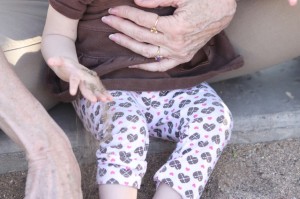 and not photographed: alex TASTING sand. multiple times. blech!
my sweet girl, who does NOT like to sit, stand or crawl in/on grass, dirt, concrete, cement, pavement (you get the idea), was actively engaged with SAND.