i thought i was safe. i thought there were YEARS and YEARS before i had to turn into the stressed-out-mom of a driver.
i was wrong.
the kids' good friends, Henry, Jorja and Albert received a FABULOUS gift from santa this year….
turned out that jorja was the "worst driver" (at least while we were in the front yard). but then davey drove into a tree (at a ridiculously slow speed) driving from the back yard to the front yard so maybe he should get the "worst driver" award? surprisingly, sam wasn't all that interested in driving. she preferred to sit and ride along. maybe there's hope yet.
and i know this photo is blurry, but i love the feel of movement along with the leaves blowing in the wind….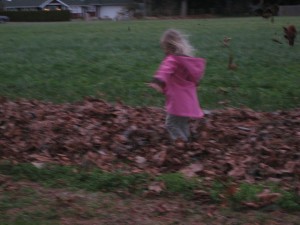 (that's jorja)