yep. it's true. there's another (cute) computer junkie in our family. and sometimes she'll even leave a hat (like this cute, pink, baseball cap that belongs to her big sister) on her head…. but only sometimes.
hard at work with Baby Smash (called Alpha Smash on my iPhone):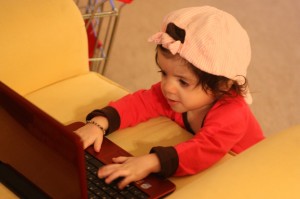 "what? why are you interrupting me? can't you see i'm working?"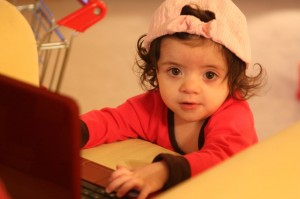 "oh dang it! something slipped under the laptop again."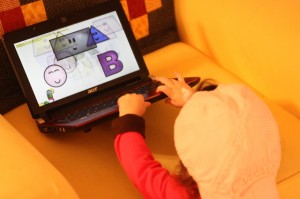 happy (almost) sunday. just one week to go to Christmas!