it was a chilly day on saturday, but that didn't stop us from getting out of the house, enjoying a picnic and some play time at "the park with wood chips!" [in case you're wondering, we have "our old park" which is the one by the soccer & baseball fields near our home, the "park with the wood chips" which is Lynden City Park and there's another park but i don't remember what the kids call it].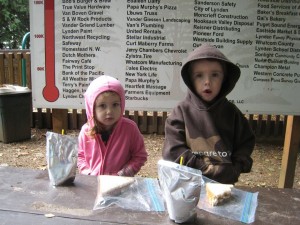 after lunch and playing at the park (with wood chips), we visited the Dutch Bakery for a special treat… the kids chose cupcakes with plastic rings decorating the tops: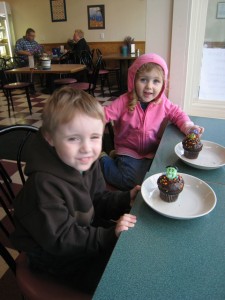 and alex enjoyed a snickerdoodle in tiny bites: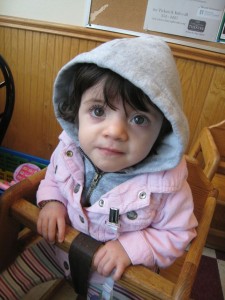 upon arriving home, it was "rest" (aka: nap) time. all-in-all, i think it was a successful autumn saturday.