i was very thankful that dave took off one friday so we could visit the nw washington fair as a family.
we enjoyed some animals, especially newborn calves and piglets:
(those black piglets belonged to a friend of ours).
we also bumped into Tim, Carrilee, Henry, Jorja and Albert in the kiddie rides area. they all had wrist bands. dave and i bought some ride tickets for D&S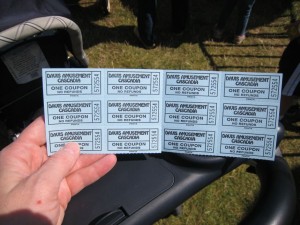 and we learned the hard way that WE would need ride tickets, too, since our kids were young enough that they often needed a parent with them. oops. HOORAY for tim & carrilee…. THEY rode with our kids to allow our kids to MAXIMIZE the number of rides they could get with their tickets.
they started with the airplane: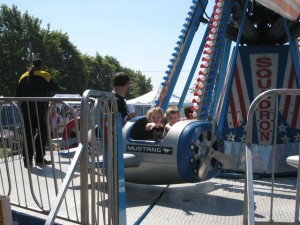 and moved on to the dragon roller coaster:
(which sam HATED… she was actually CRYING when she got off the ride).
then it was time for the hot air balloon (which sam did NOT want to ride):
followed by the dragon ride:
the "Al" babies (Albert and Alexandra) enjoyed watching their older siblings: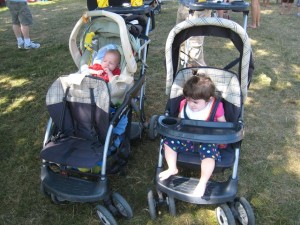 and then davey was out of tickets. but sam had enough for one more ride. just one. so she and auntie Carrilee enjoyed a spin on the race track: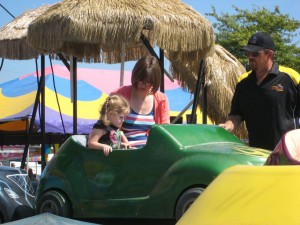 and then there were a few "i want to ride with henry!" whines while we attempted to drag our children away from their friends, away from the rides and away from the temptation of buying MORE ride tickets!
we ended up having lunch on a blanket with the Dyck family. dave and i each ended up with a giant (think Renaissance Faire) turkey leg: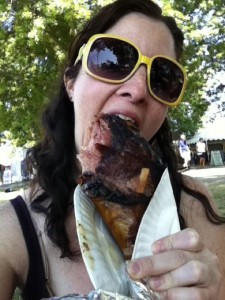 and after another hour or so of wandering around the Fair, we enjoyed a chocolate milkshake (or two):
before heading home for late naps. maybe next year we'll enjoy a family morning and then a date night evening?!  and next year we WILL buy ride wristbands. they might be birthday presents, but i think it'll be money well spent!