it seems like he just got home from spring semester. and yet, he's already gone. back to chicago for fall semester. (uncle) tom, we miss you. a lot. we didn't see nearly enough of you this summer… perhaps we can correct that when you're home for Christmas?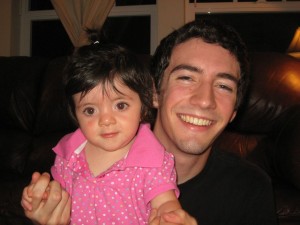 when tom left for school last january, alex was only 5+ months old. i think she looks (and acts) a bit older now.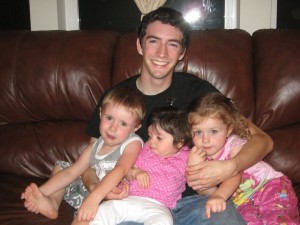 it's not any easier now than it was last january to get a photo of all three of these cuties with their uncle tom!
i love the relationship that davey and samantha have with their uncle tom. they ADORE him. and i think it's REALLY cool that a 22-year old "kid" will babysit his nieces and nephew (for pay) to spend a little more time with them.
tom, if you're reading this, we miss you. study hard. and come home soon!