just because she's so darn cute: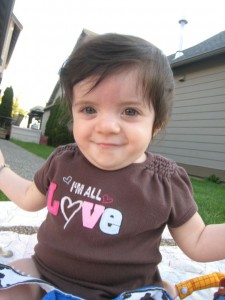 she visited the doctor earlier this week for her one-year well baby check.
-she's 15 pounds 15.5 ounces (so they wrote "16 pounds" on her chart. that's the 10th percentile
-she's 27.5 inches which puts her in the 5th percentile.
-she got FIVE shots and it was AWFUL. HORRIBLE. HORRID. TERRIBLE. thankfully it is all over.
davey had to get FOUR shots a week ago. that was pretty awful, too. but not nearly as bad as alex's response. then again, davey has the memory of an elephant, so it's not likely that he'll forget those shots anytime soon.
thursday involved ERRAND running for the kids and i. including a stop at the new Value Village. davey used some of his birthday money ($6.99 plus tax, to be specific) to buy this: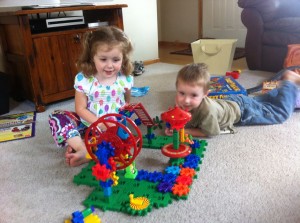 it's a cool gears-building set… with a ferris wheel and a merry-go-round and a roller coaster! davey received a set of these gears for Christmas from grandpa&grandma. the set he bought today wasn't complete (Value Village is like Goodwill or the Salvation Army) but it's a great (and fun!) addition to the set he already has. i even enjoyed helping them set up the rides!
ADDITIONALLY, i have a new love… Mary Kay tinted lip gloss: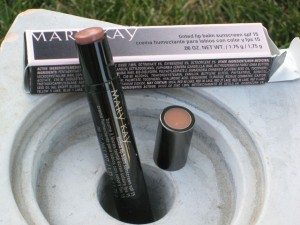 this is "natural." i also have another color. can't remember the name of it, though.
and just for fun, my Mary Kay consultant (aka: my dear friend, Elizabeth in Montana) sent me this added bonus: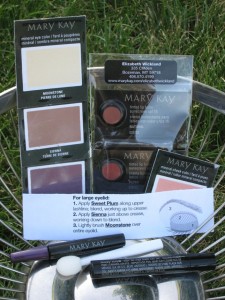 it's a make-over kit. i'm going to take before and after photos and send them to Elizabeth and she's going to enter them into a "contest" of sorts at Mary Kay and there's no chance I'll win, but if i do, i get a free trip to NY and money for a new wardrobe… SO FUN, huh? i just want the chance to go visit my brother & sister in law for free. but i won't win. i don't win things (well, almost never… and nothing this big). but it's fun to dream, right? perhaps i'll even share my before and after photos with you!