this post contains some final not-yet-shared photos from our time in pennsylvania. we had a WONDERFUL time relaxing and visiting with family and friends by the pool. nana made sure we ate and were entertained. every day the kids were SPOILED ROTTEN (as they should be by their nana!). they received  a SURPRISE every day. it was usually MULTIPLE items each day and these "daily surprises" were on TOP of some clothing items nana had purchased, special foods and drinks, already existing toys that she said they could take home, books and more.
one day, alex received a duck that flaps it's wings and LAUGHS if/when you TICKLE it. she thinks it's pretty cool.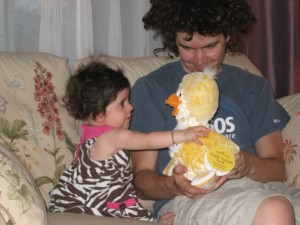 sam enjoyed wearing nana's glasses (she does this with her grandma's glasses, too):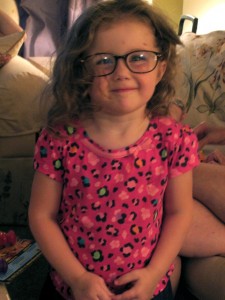 after a day at the beach, the twins christened nana's bathtub with the FIRST bath… this is the same tub they watched nana grout on our first night here.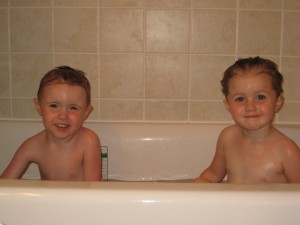 another one of the daily surprises included marshmallow guns for the twins: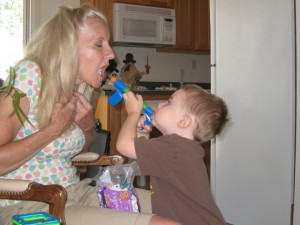 nana had to buy more marshmallows (sam ate all the others) so while sam was at the hardware store with daddy, davey and nana got busy shooting marshmallows into each other's mouths….
nana had saved a large cardboard box (from her bathroom remodel) and she PAINTED IT with indoor wall paint so the kids could have a little house (she let them draw/paint on it, too, to decorate it)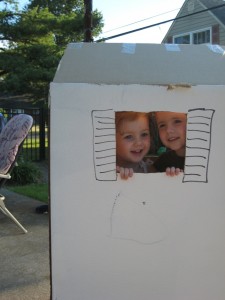 and just a few "portraits" of my favorite people:
we had a wonderful time in pennsylvania and we were sad to leave but we know that all good things must come to an end.