this is jeff (with dave):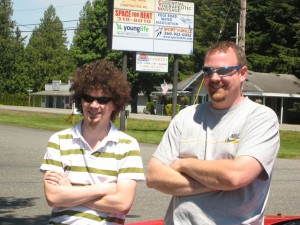 jeff and dave were college roommates. jeff is from idaho. the last time we saw jeff was at our wedding, almost 9 years ago.
cool thing about jeff? he got married a month before we did. to becky. i like becky. so does jeff.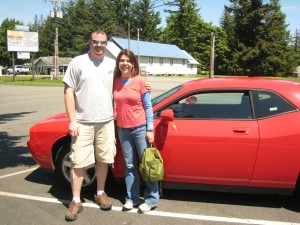 our kids liked them, too. the 5 of us with the 2 of them enjoyed a tasty lunch at The Rusty Wagon. it was a short visit. two hours, i believe? but we enjoyed it.