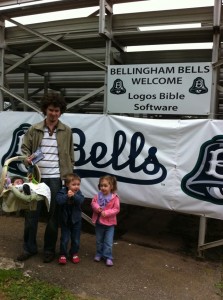 last Friday we were able to spend a windy and chilly evening enjoying Logos Family Fun Night at the Bellingham Bells (minor league) baseball game. davey and sam LOVED it there… but what did they love most…. the food? the field? the players? the stands? the game? the action? the excitement?
um, none of the above. they loved Sarah and Bethany and Becca and Elise. the four daughters of our friends The Balls. their second favorite thing? The Hamster…. The BellingHamster, that is.
lest you worry, THIS guy is the "pretend" Hamster: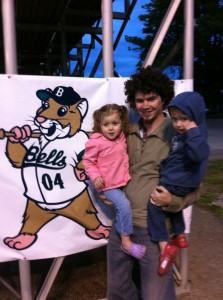 and THIS guy is the "real" Hamster: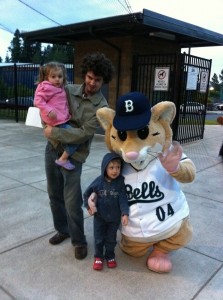 and the "real" Hamster does NOT go to bed at 9… 'cuz that photo above was taken at 9:12 p.m.!
all-in-all, it was a fun evening. but i look forward to having some warmer weather next year!
[side note: scroll back through my facebook page to find a funny video of Sam talking about the BellingHamster and giving him a "Boom High Five" with Sarah)