little miss HIGH ENERGY is at such a fun (and trying) age! she's as stubborn as ever, but she's also as SWEET as ever.  at 2-and-a-half…
she's pretty convinced that she does a GREAT job picking out her own clothing ensembles: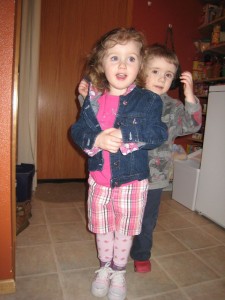 and she's turning into an AMAZING Lego Duplo tower builder: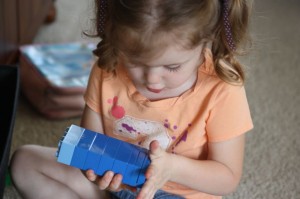 and yet she's also "all girl" when she wants pretty ribbons in her hair: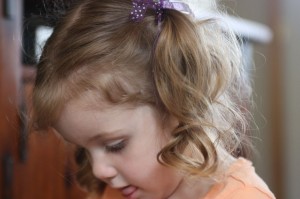 (don't you LOVE those NATURAL curls?!)
she LOVES, LOVES, LOVES her baby doll: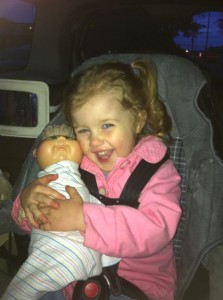 and she LOVES mama's sunglasses: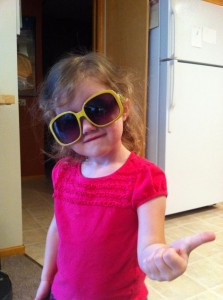 she's REALLY into the "i can do it by myself!" stage of life, even if it means shoes on the wrong feet: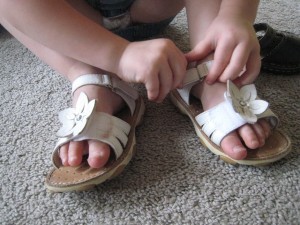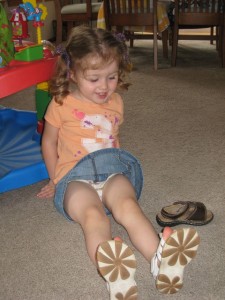 we're making backwards progress on potty training (more accidents than success stories lately). she still eats like a dream (ate a raw radish out of grandpa & grandma's garden last night – makes me shudder!). she still naps most days (but needs one EVERY day). she can ride her bike like a pro and i have to RUN HARD to keep up with her. she ADORES her baby sister but isn't always gentle with her.
she's one of the sweetest, most loving and most stubborn 2-and-a-half year olds i've ever known. and i wouldn't have her any other way!