if you HAVEN'T heard, my dearest friend/might-as-well-be-my-sister, Carrilee, had her baby!
Albert John was born at 12:18 a.m. on Thursday, June 9. He weighed in at 7 lb 5 oz and was 21 inches long. They were in the hospital for less than a day. They were at church 3 days after he was born. She was at play group 4 days after he was born. with her other two children in tow.
there's not much in the world sweeter than a new baby: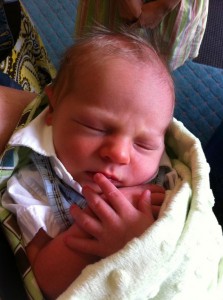 especially when in his mommy's arms: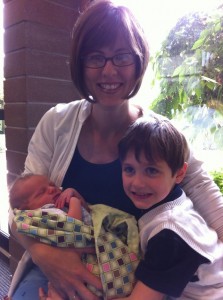 or in his auntie tam's arms: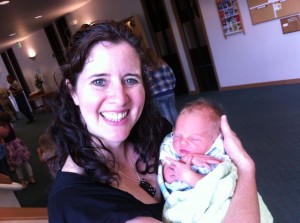 Albert, you are a sweet, little man. thanks for already being an AMAZING baby for your mama. you are well loved within your family, but always know that auntie tam is here for you, too!