at two and a half, this girl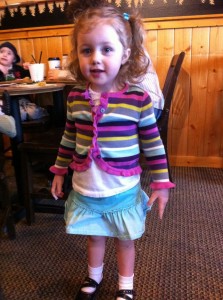 - is doing AMAZING with potty training. she "gets" it. whew!
- recently experienced her first nebulizer treatment (5.11.11):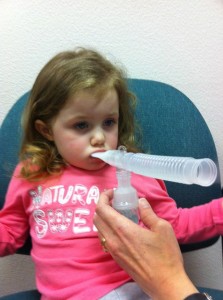 - and her first x-ray (a chest x-ray) (also on 5.11.11):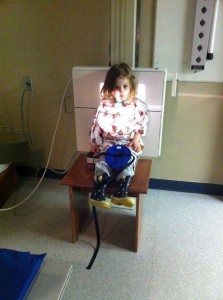 - is turning into a bike riding PRO (hooray for Strider's pedal-less glider bikes)!
- enjoys choosing her own wardrobe ensembles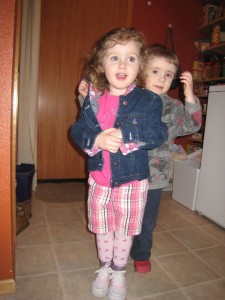 (Hello Kitty shirt and jean jacket; plaid shorts; birdie legwarmers; purple flower socks; pink shoes)
- is still difficult at bed time (comes out of bed/her room even more now that she's potty trained… "but i haf ta go potty!")
- still needs a bottle to fall asleep (though we've progressed from milk to water only) for naptime AND bedtime
- says "I wuv u"
- is ridiculously smart
- weighs about 2 pounds more than davey and may be 1/4 to 1/2 an inch taller
- is EXTREMELY stubborn
- DEFINITELY tests our parenting skills (especially when it comes to "follow through")
- is the sweetest and most loving 2 and 1/2 year old i've ever known!