alex DOES smile….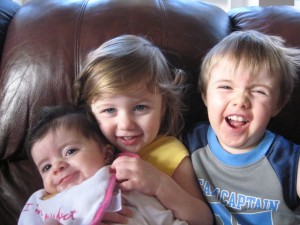 …it's just not easy to capture it on film!
davey wasn't interested in smiling "nicely" on this day: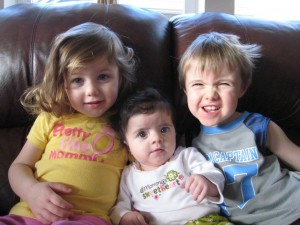 samantha, on the other hand, shared some decent smiles even though they're forced for the camera: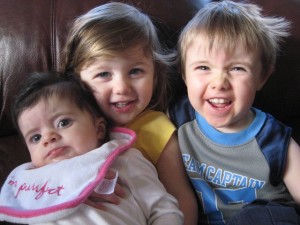 i do LOVE that the twins ADORE their baby sister. samantha can frequently be found climbing anywhere necessary to hug, kiss, hold, love and see her baby sister. she loves to say "alex, [s]mile at me!" and davey still adores his baby sister. they both (usually) take good care of her. and she has eyes ONLY for them when they're running around and having fun.