earlier this week i had my weekly "day off." that means my mother-in-law watches two of my kids (usually D&S) and i run errands and go shopping and clean my house and relax at home and other fun and non-fun things. since this past wednesday was my birthday, i opted to do some fun shopping WHILE running some errands. and then i took photos of stuff at home. not ALL of these items were purchased on wednesday, though. just so ya know! first up:
it's yellow, it's from Bellingham, Washington (how random!) and it's from my antiquing trip to snohomish with Julie:
hooray for old, wooden Coke crates! i'm going to turn it into a shadow box and display it on our wall. i'm LOVING those black & white family photos (thanks, Carly!) in there… i think that'll turn into a permanent fixture!
i found these at the antique store here in lynden this past Monday (D&S were napping at a friend's house while i took alex to her well-baby doctor's appointment):
i plan to turn these into shadow boxes, as well, though i plan to SELL them at a craft show in the fall.
i placed a scrapbook order last week. the site where i ordered them usually ships product the NEXT DAY. for unknown reasons, it took them FOUR LONG DAYS to package my order. and another day to ship it. it finally arrived on tuesday…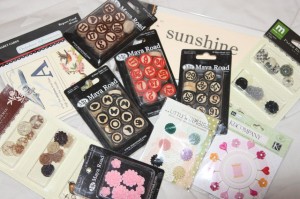 i also ordered paper, but these were the FUN GOODIES i ordered. some are for scrapbooking and some were purchased with other ideas in mind (necklaces, shadow boxes, etc.).
on Wednesday, i went to walmart for the first time in MONTHS. upon entering the store, i saw this: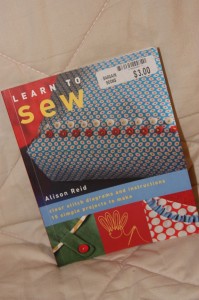 and decided to "splurge." i do have a sewing machine, you know!
Alex and i enjoyed our shopping day at Walmart, Goodwill, Joanns, Haggen (grocery store), the car wash and Second Chance Thrift Store. i found some goodies to use for TamsTreasureBox and future craft shows: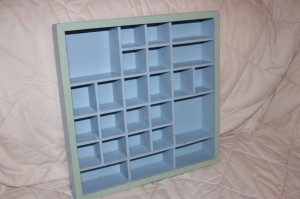 - (picture this a creamy white color filled with Christmas items!)
or how about yahtzee score cards in German?!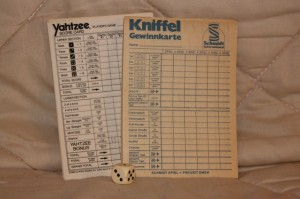 perhaps i need MORE dominoes (and yes, Julie, I saved the 2 4 for you!) and OLD boggle pieces: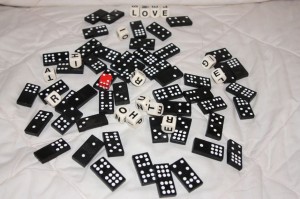 or how about a CUTE little tea set for my girls to enjoy when they get older? i love the solid color because i can "decorate" it with vinyl (their initials, their name, pictures, words….)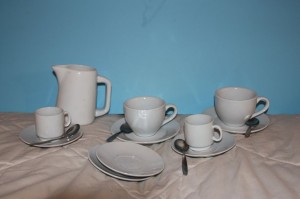 i found some other goodies, too, but that's the end of my photo tour. hopefully i'll remember to share some finished products with you!