on Christmas Eve eve, davey had a "situation" with his jammies…. they got a little twisted….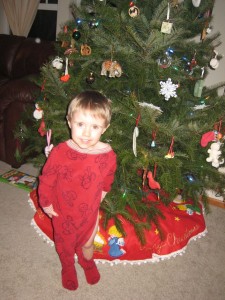 poor kid…. we made him wait for a few photos before we helped him fix them!
and on Christmas Eve, while watching Elf with the family, davey had a very tender moment with his baby sister:
you can bet i'll be zooming in on that photo and enlarging it for printing and scrapping!